iVision Plus: BI-Powered Wallboard For Cisco Webex Contact Center
Optimize your workforce with intuitive Wallboards for the Webex contact center and empower your agents to self-manage. Equipped with KPI metrics, Webex wallboards enable you to gauge and manage agents' productivity along with CX.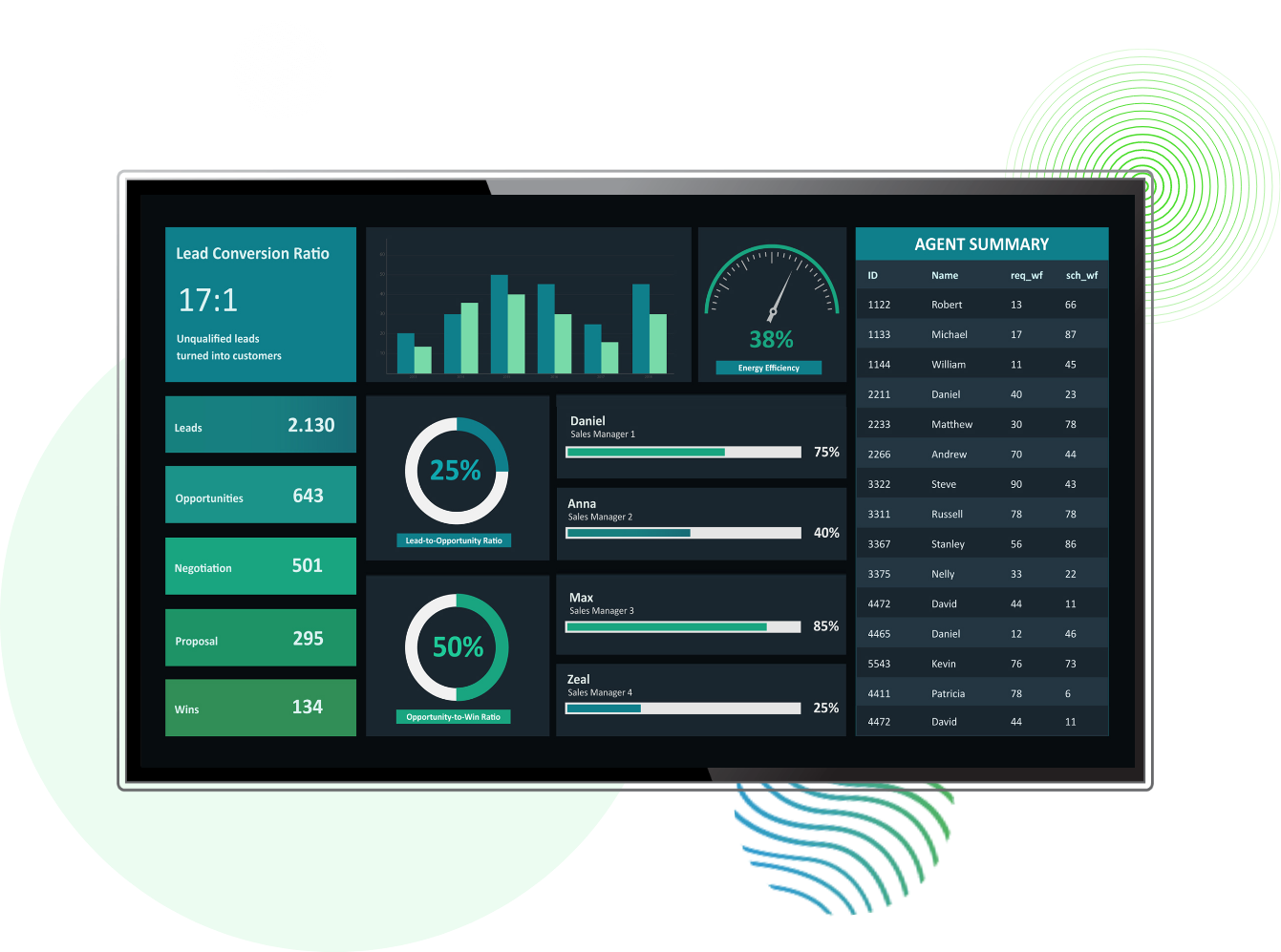 Deployments in 20+ Countries
Intuitive Wallboard Designs
iVison Plus Webex CC wallboard provides an extensive library of visually appealing templates that engage your agents effectively. It enables you to view real-time metric and agent performance statistics over intuitive iVision Plus wallboards.
Team Collaboration is at Ease
iVision Plus Webex wallboards offer a Smart Notification Engine that keeps your customer success team, supervisors, and managers in the loop with instant audio and visual alerts about threshold breaches through Email, SMS, and MS Teams.
More Informed Business Decisions
iVison Plus wallboards enable you to drive productivity and intelligent decisions through 360-degree Data Visualization. iVison plus' BI capabilities turn your complex data into valuable insights for more effective data analysis and help you make informed business decisions.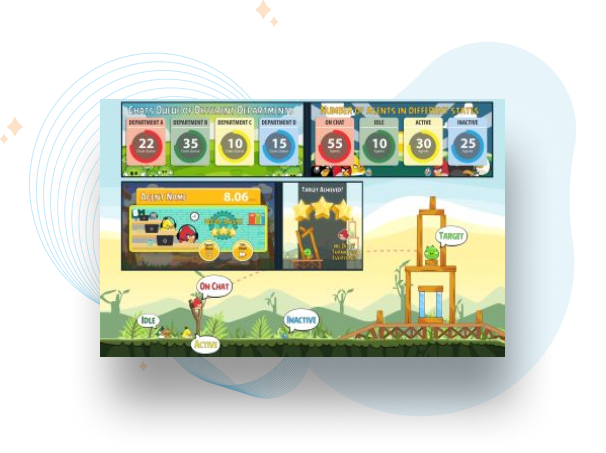 Ignite the 'Can-do' Spirit of Agents
Perfectly designed, brightly lit overhead, iVison Plus Gamification Wallboards foster healthy competition among agents or employees and inspire them to perform better and drive on-the-job learning experience.
With over 75 3rd party integrations, iVision Plus Wallboards seamlessly integrate with all Webex contact center powered data. It displays data from contact center systems, CRMs, and other business applications and allows agents to access a unified view of KPIs and metrics.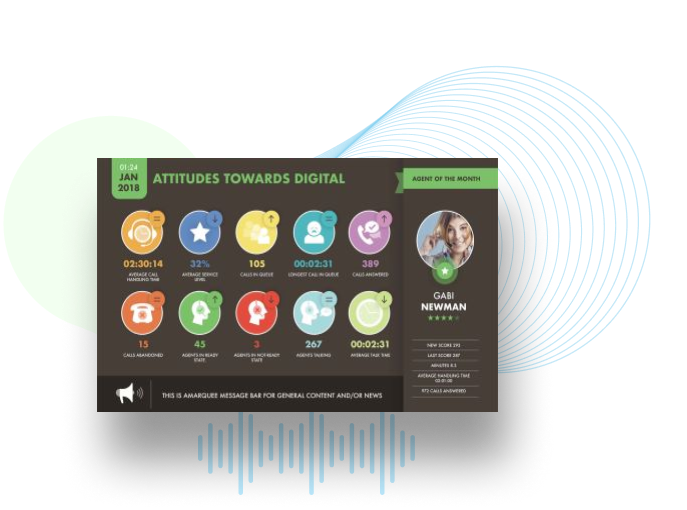 Keep Track on Your Agents Status
Empower your supervisors with a real-time 360-degree view of agents' activities through our interactive Webex Wallboard seat plan. It looks at the entire Webex contact center seats and agent status.

Dedicated Customer Success Manager

Self Help YouTube Channel
Seamless Integration with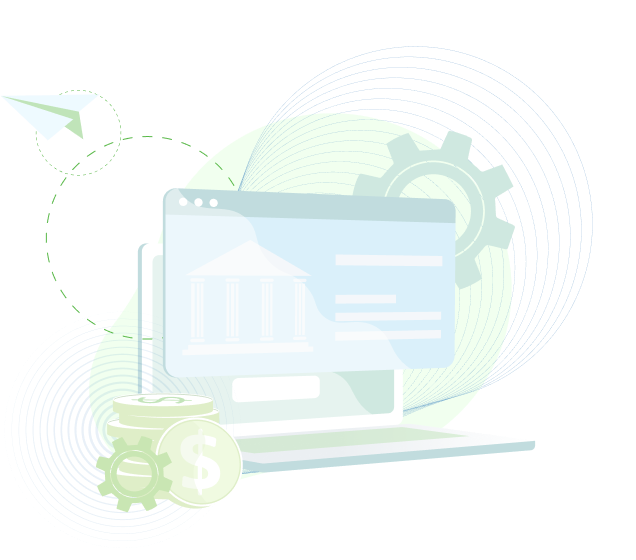 Ready to uplevel your agents' can-do spirit?
Schedule a demo today to learn how iVision Plus Wallboards can uplevel your agents' productivity and help them close more sales, retain more customers and get more referrals.