Digitally Transform Your Cisco Contact Center
Scale Up your Current Infrastructure and Amplify Contact Center ROI with Cisco Finesse UCCE, UCCX, PCCE, UCM and Webex CC
Seamless Upgrade, Minimal Friction
Offer the best engagement and support with a range of digital messaging tools.
Engage in warm, natural, automated conversations that impress and delight customers.
Integration and Unification
Connect with audiences across any channel from just one window.
Intuitive Tools for Agents
Boost Agent Performance and Productivity
with Rich Suite of Tools
Leverage intuitive workflow tools and useful resources to maintain high workforce productivity, efficiency
and profitability. Improve agent experiences to ensure peak performance, create happy customers, and
garner great business results.
Single, all-in-one desktop with multiple applications and seamless interaction flows from a single interface.
Standardize customer communications, and ensure that agents can easily handle different kinds of interactions.
Deliver top-notch customer service from a "remote" contact center with just a Smartphone and an Internet connection.
Simple way to manage more customer interactions faster and more efficiently.
Equip agents with the information they need to create happy customers in fewer interactions.
Quickly raise, resolve or transfer cases without losing conversational context, or wasting unnecessary time.
Real-time Supervisor, Reporting and Monitoring Tools
Aim for Top-notch Performance
and Address Gaps Quickly
Evaluate historical data, and make informed decisions to drive better customer experiences and improve business outcomes.
Monitor agent performance in real-time, and proactively address areas of improvement.
Single interface that displays real-time data to monitor and optimize agent performance.
An intuitive, visual interface that displays key metrics so agents can take charge of their own performance.
Automate Conversations at Scale

for a
Wide Range of Use Cases
Deliver personalized, meaningful experiences with a Conversational AI-powered Cisco
contact center. Leverage intelligent voice and chatbots to enhance digital engagement for
Level 1 queries. Integrate all the tools you need to connect with customers and scale up your
Cisco contact center — without increasing costs
Designed for On-prem & Cloud Cisco Contact Centers
Boost Conversions, Lift Sales and Increase Profits with Cisco-specific Solutions
Unlock the possibilities of rich customer experiences and improved financial performance – with NovelVox. Implement unified, omnichannel communications to deliver quality service, raise performance and efficiency, and even surpass customer expectations – while lowering operational costs.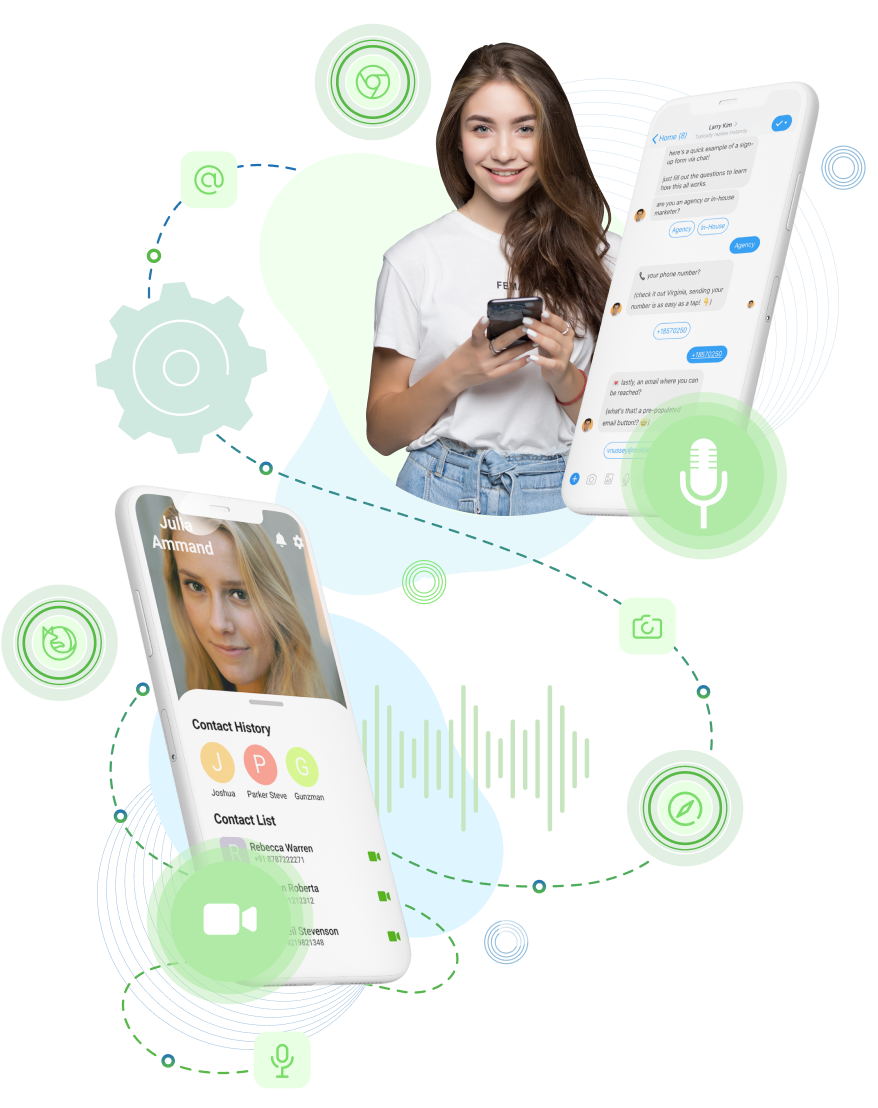 Seamless Digital Engagement
Augment Your Cisco Capabilities and Enhance End-to-end Customer Journeys
Add the power of digital channels to your contact center. Get an in-depth view of customer journeys, and support them at every stage. Garner their long-term loyalty and support with the digital toolset from NovelVox – specifically designed for Cisco contact centers.
Expedite support and boost operational efficiency
Transform Customer Experiences
to Garner Brand Loyalty at Scale
NovelVox brings powerful AI and NLP capabilities to automate customer conversations at scale – without losing the human touch. Engage with customers in ways they prefer, and see the impact on their experiences, and ultimately on their loyalty to your brand.
Set up smart omnichannel chatbots that engage in human-like conversations, and deliver quick resolutions to Level 1 queries.
Automated responses to standard enquiries, reduced waiting times and improved quality of service with customizable AI-powered voice bots.
Bots gauge customer sentiment, and make intelligent decisions to continue conversations, or transfer them to a live agent.
Deliver the most appropriate response to a customer query with inputs from the integrated Knowledge Base.
Analyze and understand user search queries, and deliver a contextually-relevant response.
Make the most of every email interaction with relevant answers, and minimal waiting time.
Ideal for On-prem & Cloud Cisco Contact Centers
Solutions Designed to Drive High Performance and Scalability at Minimal Cost
Increase first contact resolution, maintain a high uptime, and enhance customer satisfaction to ensure your contact center's success. Do all this and more with your existing Cisco platform with best-of-breed solutions from NovelVox.
NovelVox tools seamlessly integrate with your Cisco platform, so you can get going quickly

Choose your deployment option based on business and customer needs

Single-box solution for speedy installation, and quick go-live

Define your own unique use case(s) and get started without complex coding or technical sleight-of-hand

Integrate with a Range of Business
Platforms and Tools for Exponential
Results
Leverage dozens of third-party integrations to sync multiple business functions and eliminate sub-
optimal data silos. Get the right information at the right time from disparate data sources including CRM
and ERP platforms, financial applications, and ticketing tools.
Customizable Offerings Tailored to Meet the Need of
Multiple Industries
Ready to uplevel your customer experience and convert more leads?
Schedule a demo today to learn how you can close more sales, retain more customers and get more referrals