Amit is the CEO at NovelVox. He looks after the Business Strategy for the organization. Amit is techie by heart and a fantastic speaker, a people-first leader, and has a neck of handling complex situations with ease.
Martin is leading our Sales vertical for the North American region. With his rich experience in sales, Martin has successfully proven himself year on year meeting the desired sales target and helping NovelVox having its footmarks in the Western region.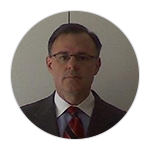 Paul comes with a very rich experience presenting SaaS, hosted, UCaaS, premise, and hybrid solutions, as well as the knowledge to engage in Contact Center, Collaboration, AI, analytics, Big Data, Security, and other emerging technology opportunities.
Duke comes with rich 25+ years of experience in successfully planning, implementing, marketing, and selling unified communication, and contact center solutions.
(VP – Business Development)
Manish handles business development and sales. Manish is known for his leadership skills and has a good hold on people management. He possesses a very strong problem-solving ability and excellent communication skills which results in high customer satisfaction.
(Director HR & Delivery Governance)
Toshi plays a pivotal role in shaping the culture of NovelVox. With her rich experience in strategic HR, competency development, talent acquisition, and performance management, she has reformed the Human Resource function at NV. She also handles the overall process of governance part for delivery ensuring process improvisations and smoother project deliveries.
( Sr. Manager – Digital Marketing)
Aditya leads the Digital Marketing vertical at NovelVox. Aditya has extensive experience in content marketing, email marketing, SEO, landing page & CTA optimization, remarketing, analytics, and trend analysis. With his jovial nature, he cherishes a fantastic rapport across the organization.
(Sr. Manager – Accounts & Finance)
Rahul is leading the Finance and Accounting vertical of NovelVox. He takes care of all accounts, financial services, budgeting, reporting, and compliances. Sportsman by heart and a die heart fan of Cricket, Rahul is a champ of carrom at NovelVox. He is simply flawless in his work.
Anmol is leading the product management initiatives at NovelVox. With his strong product knowledge, Anmol plays a very critical role in drafting the roadmap of our product lines. He makes a perfrct combination of multiple skills like – Technical skills, client handling skills, and domain knowledge.
(Associate Product Architect)
Sachin is streamlining the Technical stack of our products. Sachin comes with a very rich technical background and expertise in enhancing the tech processes at Org level.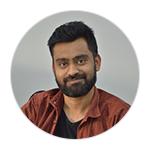 Vineet is our Rockstar with his interest in playing Guitar. He is a techie who is always enthusiastic about his work. With his sound technical knowledge, he often volunteers in various org level initiatives like interns training, campus hiring, Code Fest, etc.
(Associate Project Manager)
Gyan is associated with NovelVox for more than eight years now and has played a critical role in Project Management, especially for the Middle-East zone. With his rich product knowledge and sound technical background, Gyan owns the technical solutions of all projects at NovelVox globally.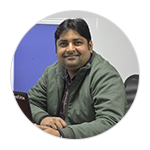 Manash is a very seasoned techie who is passionate about his work. With his calm and quiet nature, he also cherishes a strong bond within the team.
(Associate Technical Manager)
Bunty is managing our product vertical for CXInfinity and comes with a rich background in client handling, Technical skills, and process enhancements.
Riaz is leading our project deliveries for the APAC region. With his great sense of humor and strong product knowledge, Riaz has been delivering successful projects. Apart from being a techie, Riaz also has an interest in photography.