Everything is evolving with technology and so is the customer service industry where call centers are transforming into contact centers. As the name suggests, the call center offers only voice communications initiated via call medium. Whereas, the contact center uses all possible channels to contact or connect with the customer. This evolution is the result of the ever-growing expectation of customers and stiff competition in the customer experience industry. Customers want the business to approach them via their preferred mode of communication, i.e. businesses need to be omnichannel.
What is a call center?
A call center is a setup where agents are required to make inbound or outbound calls. Call centers started evolving with the entrance of an automatic call distribution (ACD) system that helped allocate inbound calls to agents as per their availability. With other call center software, interactive voice response (IVR) came into the picture to handle large call volumes where they were callers were routed through endless IVR. Also, with so much pressure of endless calls on hold, no call center wallboards, and no proper monitoring, employees feel demotivated even today.
What is a Contact Center?
It is a much-evolved version of a call center that provides omnichannel support with additional services such as
– Chats
– Email
– Social media
– Fax, SMS
A contact center is not restricted to just handling customer calls but performs other activities such as ticketing, billing, telemarketing, and more. Let's understand the need for these omnichannel services in detail.
Email – Approaching customers via email is a traditional method of offering services and is still followed religiously by both, companies and customers. It is even considered a great medium for customer retention with 56% effectiveness. Emails are majorly preferred by customers who wish to have professional and formal discussions. It gives the option to circulate brand messages and services to your customers personally.
Live chats – While browsing your website, customers prefer to live chat for interaction as the replies are instant and to the point. According to a survey, more than 60% of visitors revisit the site with chat options. It is the best source of information for customers and subdues customer frustration with minimal or no wait time. From informing about products/services to helping in the order placement process, live chats are there for everything, thus known for improving sales. It reduces the bounce rate and increases the average time spent by a visitor on the website.
SMS – A text message or SMS is nothing new. This mode of communication is being used across industries, to update customers about their order status, booking confirmations, reminders and more. Majorly used by banks, credit unions, e-commerce, and the insurance industry, SMS is the best mode for communicating instant and urgent alerts. Also, SMS and WhatsApp are barely left unread. Smartphones and the Internet have revolutionized the world, still text message exists proudly.
Social media response – With more than 2.5 billion users on social media, it becomes imperative for the organization to be present on this channel and approach customers accordingly. It proves satisfactory to the fact that customers look forward to responses within 30 mins. Presence on social media helps the business understand customers and their preferences better. It helps in creating an emotional connect and long-term association with customers.
Social direct messaging – Direct messaging (DM) via WhatsApp, acts as a win-win situation for both organization and customer. It is a cost-effective mode to communicate with customers keeping things private. Issues are not blown up publicly and customers receive responses persistently. It does not require the customer to repeat the concern or account info to multiple people repeatedly. It even helps businesses as issues are not spread to the world, thereby saving their reputation.
Benefits of omnichannel contact center:
More sales with individual insights
With omnichannel services, you are able to collect relevant customer data in a large amount. This data helps you approach customers via the best possible medium at their preferred time. It also helps you understand how a customer perceives your brand and competitors. You can know their requirements and provide services accordingly. Subsequently, your business will have more revenue generation as you are able to provide resolution to the customer via all channels at the earliest. This even helps you have better revenue generation.
Personalized services
Omnichannel contact center software solution is the best way to offer personalized customer service. Personalization always makes people feel special and cared about. Here you can respond to a customer on their preferred channel and time. You can know and understand the customer better and reply to them accordingly. Messaging them on social media, connecting via email, SMS and more makes them feel important. Omnichannel services help in creating an emotional connection and long-term association between the company and its customers.
Further, receiving information or solution by a single name and source build trust in an individual. The continued conversation also assures customers of quicker resolutions. On receiving genuine information, people tend to grow loyalty for the company. In the long run, the organization is likely to receive positive reviews and word-of-mouth marketing.
Retain customers
With an omnichannel contact center solution, it gets easy to know if the customer is satisfied or the issue has been resolved. This makes things much easier even for the customers as they can explain their issues to the agents in the best way and have a regular conversation to get major updates/tracking. Being connected helps in retaining customers. And, retaining an existing customer is much easier and affordable when compared to getting new customers. In the long run, this is what customers look forward to. This will make your customers even get their near and dear once aligned with your company products.
Increased agent productivity
When agents are not restricted by the medium, they have the option to attend to customers' queries via various medium that does not create a long line of customers on hold with unified contact center software solutions. In a single go, agents can handle multiple customers on different channels. It will help them handle large call/query volumes. Agents can know the issues in a much better form and via different channels that leave no scope for miscommunication. It is more like a magic wand for agents that help them resolve queries quickly and efficiently in a single go. When approaching customers via their preferred channel, the happiness of the customer is even carried forward to the agent. Omnichannel customer services help in getting the best from the agents and make them feel more responsible, further extending their association with the business and reducing attrition.
Omnichannel call centers see a continuous improvement in customer service with customers' feedback coming in from multiple channels. Also, this is a cost-effective system where a limited number of agents are able to perform numerous tasks. But for real success, remember to play around with time. Understand when to approach your customer and offer a prompt response even if you don't have the exact reply.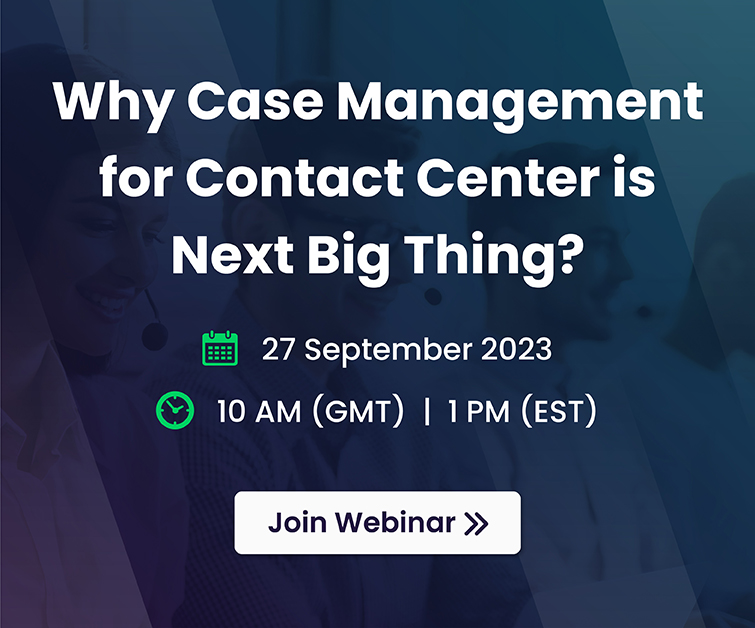 Subscribe to our free newsletter and get blog updates in your inbox