How can migration to the cloud possibly be news, you say? Well, the way it has revolutionized how businesses communicate with their customers, especially in the face of the pandemic, the Cloud is probably never going to be not newsworthy. If we observe closely, the Cloud adoption graph has lasted for over a decade and has been central in transforming contact centers into customer engagement centers.
The pandemic has changed consumers' preference for communicating with businesses: 51% still preferred to use voice calls to contact companies for customer service, 18% through email, and 11% via other means such as letters, social media posts, and push notifications. (Source: Vonage)
With growing customer expectations and technological advancements (the advent of AI, ML, NLP, etc.), Cloud can enable contact centers to meet customer demands without adding to their costs. How does the Cloud enable Digital CX?
What is a Cloud Contact Center?
A Cloud-based contact center is a contact center that is hosted on the Cloud and enables agents to deliver customer support from virtually anywhere. While traditional on-prem contact centers dealt with inbound and outbound calls alone, Cloud-based contact centers support a multichannel environment, acting as a centralized hub that integrates customer interactions across multiple channels like phone calls, live chat, social media messaging, texting, and video. Further, it boasts integration capabilities with other systems such as ERP, CRM, e-commerce, etc.
On-prem Vs. Cloud
Parameters 
OnPrem 
Cloud
Upfront costs  
Fixed costs

 

Company incurs costs regardless of how often services are used due to physical servers

Variable costs 

Companies pay providers based on the utilization of their service, i.e., pay-as-you-go model 

Deployment 
In-House

Resources are deployed within the enterprise's IT infrastructure.

On Cloud

Hosted on the premises of a service provider, resources can be accessed as per need.

Control
With the enterprise

Company retains and fully controls all its data.

With third-party providers

Shared accessibility can limit data access during downtime.

Scalability 
Poor Scalability 

Running operations on-site implies scaling through buying and deploying new servers.

Highly scalable 

Allows resizing server resources, bandwidth, and internet usage as per convenience 

Technical involvement 
Extensive 

Enterprises require an on-support team to manage the infrastructure

 

Minimal

Service provider fully manages the cloud-deployed entities

Maintenance 
High 

Significant maintenance required including hardware and software updates 

Low 

Vendors responsible for hardware and software 

Why Should You Migrate to the Cloud?
As communication channels continue to expand, customers expect a seamless experience across their preferred channels, including social media, messaging, and web chat. While On-prem solutions have been a reliable option for many businesses, Cloud Contact Centers expand their underlying capabilities with enhanced flexibility and scalability.
The migration from the legacy contact center, however, allows agents to stay on top of every customer request & optimize agent productivity along with ensuring seamless customer experience.
This is what Cloud brings to the table:
⦿ Lower Abandon Rates
Aberdeen estimated the call abandon rates would see a 1.7 percent improvement in cloud contact centers.
Cloud platforms enable matching customers with the best-suited agents to resolve their queries. This enhances responsiveness to customers leading to lower churn rates and improved experience.
⦿ Better Uptime
Cloud-based call agents are more secure and less prone to downtime than on-premise models. 91% of businesses that moved to the cloud confirmed this fact. (Source: Salesforce)
This comes down to the underlying cloud infrastructure with multiple backups and storing data in multiple locations. Being designed for disaster recovery, it includes an automatic failover in their infrastructure to ensure higher uptime.
⦿ Improved First Call Resolution
As per Dimension Data, Cloud Contact centers can observe an 8-22% improvement in FCR
Cloud-based contact centers overcome the information silos of on-premise centers and simplify agents' access to customer information in real-time. This ease of access translates into a better and faster understanding of customer queries, leading to higher resolution rates.
⦿ Reduced Costs
Contact centers can lower the cost of call handling and workforce optimization infrastructure by as much as 43 percent over a five-year period by adopting cloud contact center platforms instead of installing premise-based technologies, according to a Frost & Sullivan report
A Cloud-based contact center eliminates the need for you to purchase, maintain and upgrade multiple software systems and related hardware to run them along will the specialists to operate them. Also, support teams can be repurposed to handle other tasks.
How does the Cloud Ensure Digital CX?
Organizations wanting to improve CX and deliver competent service ought to move towards a cloud-first approach. A Cloud Contact Center can be instrumental in enabling digital transformation in contact centers owing to its agility, flexibility & ease of operation.
⦾ Boosts Omnichannel Experience
According to a Gartner prediction, just like Multichannel evolved into Omnichannel, the latter would evolve into Multi Experience in 2023.
As the average customer comes to own two or more devices, it's only natural that they would rely on a broad range of digital touchpoints and interaction types for customer engagement. This would set expectations of effortless and consistent services across channels, making Multiexperience an accepted norm.
Cloud here renders the necessary agility for businesses to scale their applications across platforms and devices, enabling them to deliver dynamic user experiences. Cloud-enabled Multiexperience thus improves key customer experience and operational performance metrics with seamless customer journey management, faster resolutions, and less human escalation.
⦾ Enables Contextual Routing
Cloud contact center platform enables businesses with flexible call routing for outsourced or remote contact centers. Cloud-enabled telephony solutions enable organizations to easily configure the time or day of the week for routing calls. They offer the agility to re-route calls between locations easily and quickly as per demand.
By providing the same interface to agents (both in-house and outsourced), businesses can easily cut down agent training costs by making them use a single system for customer support. The Cloud thus enables more consistent call handling from all agents with consistent metrics to evaluate their performances.
⦾ Streamlines Automation Workflows
The cloud technology makes it easier to enhance overall contact center efficiency by automating workflows. Cloud-based contact centers can leverage Automatic call distribution (ACD) and Interactive Voice Response (IVR) to route calls to the right agent or provide self-service options, respectively. Thus by optimizing and simplifying the task of handling incoming calls, managing email, and resolving issues, a cloud contact center reduces agents' workload and improves their efficiency.
Seamless integrations with software applications like CRM, ACD, IVR, workforce management tools, etc., can help reduce costs and improve customer experience significantly.
⦾ Tracks Real-time Analytics
Measuring agent performance is critical to understanding where your customer service lags in meeting customer expectations. Cloud platforms enable businesses to collect vital customer information. It lets you track inbound and outbound calls, measure marketing ROI, and track agent performances. These insights can prove handy while deciding to scale up and down your contact center.
Further, cloud integrations can also enable the customization of customer experience via sentiment analysis. Thus, a cloud-based contact center offers the underlying assistance for contact centers to track customer sentiment over time and assess the real-time performance of agents.
Wrap-up
The Cloud continues transforming modern contact centers' operations by offering better flexibility, scalability, and cost-effectiveness. Cloud technologies have the potential to transform contact centers from cost to profit centers owing to a wide range of benefits like scalability, enabling agents to work from anywhere, and leveraging robust integrations with third-party software.
Further, the cloud's use of AI and ML can help automate routine tasks and reduce agents' workload, enabling them to focus on high-touch matters. All in all, cloud functionalities can boost CX, improve agent productivity and drive growth.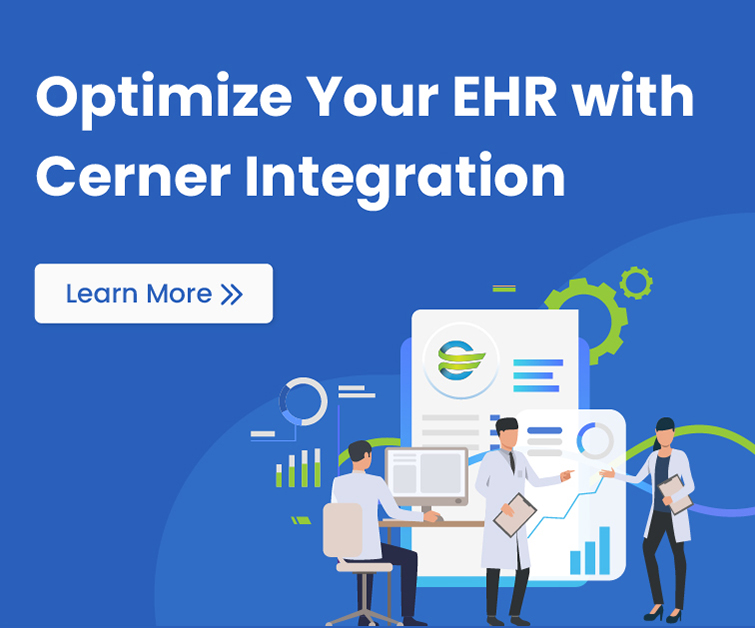 Subscribe to our free newsletter and get blog updates in your inbox