How effective has been your contact center strategy amidst the ongoing pandemic situation and changing work scenarios? How effectively have you leveraged technology to your advantage? Well, if you are on the lookout for a long-term, at-par technological strategy, then the cloud is the answer.
"Cloud data centers are known to process 94 percent of all workload in 2021."
This depicts a picture of the changing landscape and strong assurance of the fact that this technology is all here to stay.
As per remote work statistics, an estimated 34% of workers said that they prefer working on the cloud and would look for a new job if they are required to return to the office.
Extrapolating such rising trends, 92 percent of global organizations have a multi-cloud strategy in place.
What's a Cloud Contact Center?
A comprehensive suite of tools and applications, the cloud contact center is equipped to handle all of an organization's inbound and outbound communications.
With personalization taking a center stage among customer interactions, it allows customer preferences to flourish by enabling communication through customer-preferred channels. Hosted on the cloud, the cloud contact center allows customers to reach your agents via a multitude of channels from phone calls, messaging, call routing, SMS, email, social media, and so on.
In the present context, cloud contact centers enable remote working conditions without impacting productivity. This is because employees can log in from anywhere effortlessly with a minimal requirement of a device and a good internet connection.
Compared to the traditional, on-prem contact centers, cloud contact centers are better positioned owing to their easy accessibility without the need for many physical peripherals.
Common challenges contact center face while moving to the cloud?
Organizations are slowly realizing that mere service delivery won't bring you customers. There has to be a little extra that can push the boundaries beyond the explored and charted pathways.
That little extra is the Cloud!
And the cloud is equipped to resolve the overwhelming challenges that contact centers are facing in today's time and age. Here's how
Customers encountering difficulties in contacting your organization
When businesses grow, it becomes a challenging task to reach out to customers with limited communication channels. At some point, you discover that your competitors are getting fairly more customers because they have more communication channels than you do.
Well, blame it on your contact center.
Solution:
Cloud contact centers integrate multiple communication channels into a single system with their Omnichannel features, Further, third-party integrations can be added to cloud phone systems such as email marketing, CRM, etc.
Getting customer complaints now and then
Customer preferences have become more pronounced with technology advancement and digital awareness. And if your customers are complaining then it's time to level up.
Solution:
Cloud contact centers can help you understand customer preferences better and allow you to improve continuously with the amount of information it gathers. They have been proven to increase customer service quality and increase customer satisfaction too.
Challenge of retrieving and tracking customer and call information
If your agents find it difficult to retrieve customer information in real-time, they are set out to annoy customers by making them repeat their stories. And that threatens your customer base because eventually many organizations are offering them better services.
Solution:
Don't always deliver what customers want, surpass their expectations sometimes. If personalization is what customers desire, deliver them customized and more personalized services. The cloud contact center can enable you to do this, by integrating with CRM. So you access customer profiles, interaction history even before you talk to them.
Agents not able to respond proactively to customer queries
If it takes a long time for your agents to respond to customer queries then it's time to upgrade for the better.
Solution:
At times customers have urgent requirements and need expert solutions. Clou contact centers enable agents to become more proactive by facilitating efficiency and breaking down organizational silos. Teams can work seamlessly to deliver the best solution within the shortest time.
Spending too much time in managing technology
If your IT teams spend a large chunk of their time managing several applications that aren't integrated then things can get tough to manage in the long run.
Solution:
Cloud contact centers can help IT teams with pre-built integrations and open APIs that can be used to customize the contact centers as per your specific business requirements. This would allow the team to focus their efforts and energy on higher-value activities rather than troubleshooting.
Integration Challenges
Whenever any business transitions to the cloud, there are internal and external challenges. One such is moving with existing integrations and customizations on cloud. For example, customers transitioning to Webex contact center from their Cisco Finesse environment often worry about losing existing integrations that they have built over the years. The fear to reconfigure settings, templates, and other customizations all over again is a major challenge.
Solution:
To ensure a seamless transition from the on-prem Cisco finesse to cloud-native Cisco Webex, one need to have a solution that enables effortless cloud transition. NovelVox offers configurable and industry-optimized agent desktops that can be deployed within the Cisco Webex CC environment. All existing integrations and customizations can be easily incorporated with the migration.
Why should you consider moving to the cloud?
Every organization has different requirements and expectations from technology. Some are looking to cut down costs and others to simply enhance business continuity. Whatever the reason, cloud-based solutions offer a multitude of features that can be leveraged for organizational benefits.
Agility and flexibility
We all are aware of the hassles of adding new software in a traditional on-premise environment. It's a fairly cumbersome and time-consuming process. With the cloud contact center, however, capabilities can be added and implemented in a matter of days rather than stretched over months.
Also, cloud solutions can easily and quickly scale in response to expected or unexpected volume increases. This agility and scalability deliver better customer experiences as the interaction journey becomes more integrated.
Better ROI and cost predictability
Cloud solutions help contact centers balance CX with cost efficiency because they provide an appealing ROI while also delivering capabilities that consumers value. Cost-effectiveness flows from the fact that you pay for what you use.
Secondly, you can avoid huge capital costs that characterize on-premise installations, especially in business where agents employed swell and decrease based on large seasonal peaks.
Also, there wouldn't be costs on refresh, upgrades, and integrations that can lead to a more favorable ROI.
Data Analytics
Cloud contact centers are built to collect and organize data on all interactions. With access to dashboards and analytics, managers and supervisors have all the data they require to optimize the contact center's performance.
A considerable amount of data information on performance can be gathered based on data such as average call duration, call waiting time. This assessment can help understand the areas for improvement.
Wrap up:
With the evolving work landscape, cloud migration is slowly becoming a necessity. Organizations utilizing cloud capabilities are positioned favorably when it comes to delivering innovative and delightful customer experiences. Faced with an umpteen number of challenges, Cloud contact centers offer remedies that are cost-effective and technologically feasible. As technology further advances, the cloud is better equipped to handle technological challenges and help leverage technology for the best, in terms of agent productivity, deal conversions and better customer experience.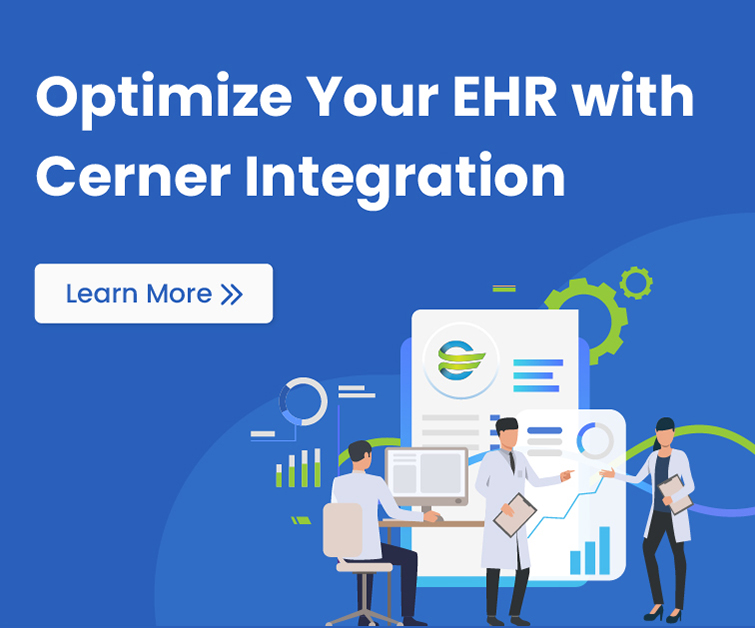 Subscribe to our free newsletter and get blog updates in your inbox