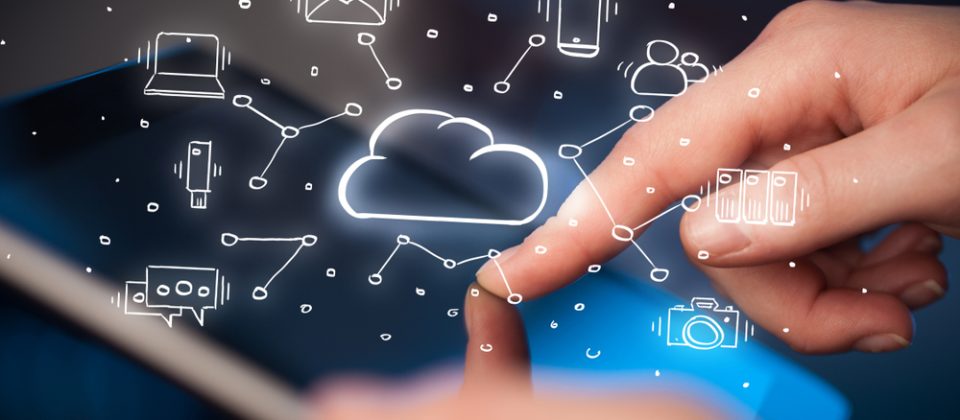 Is your organization struggling to keep pace with customer demands, and falling short of their expectations? Does it fail to capture customer preferences and consequently, fail to keep pace with them? Worry not, for we are about to escort you into a realm of possibilities which can throw open avenues of growth and revenue realization for you.
Contact centers are efficient technological tools in themselves that can handle customer contact using one channel, which includes phone, email, text, chat, and social media. When the digital wave swept the world, billions of people started connecting through mobile apps and social media. And soon, the old call centers morphed into the dynamic ones that are widely used today. They take care of customer preferences regarding channels of communication and have made significant strides into personalization.
How can it get better than that? Well, guess what, it has, with the cloud.
Trends in customer care and how the cloud can help?
Customer experience expectations are largely guided by disruptive technologies and new innovative business models. These expectations have given birth to trends of increasing reliance on self-service channels across demographics. But contact centers continue to play a vital role in customer journeys.
Now, what happens when self-service fails? The customer picks up the phone to speak with a live agent. The agents however, may feel lost when receiving these calls because they lack the background or context of such calls. By incorporating AI and NLP into these channels, contact centres can offer customers content that is relevant to their requests on a proactive basis.
As the pandemic hit the world, there was an unprecedented need to shift work remotely without compromising on quality. This can, however, be a challenge with the on-prem models. Cloud contact centers offer flexibility, scalability, and low-cost setup, making it a popular choice for enterprises during the initial pandemic phase.
What is a next-gen cloud contact center?
Who doesn't want to reduce costs and uncertainty while delivering a better customer experience? The all-encompassing solution lies in next-gen cloud contact centers.
A next-gen cloud contact center is a cloud-based collaborative customer engagement platform that uses unified communication to deliver better CX. These contact centers enable companies to utilize the contact center providers' offerings on the cloud. The multichannel contact center solutions can be seamlessly integrated into your existing call center infrastructure.
This bundles the best features of CRM into a single and powerful contact center, giving agents greater control over their calls and enabling them to reach out to the right person in virtually no time.
How is next-gen cloud contact center revolutionizing CX?
73% of customers agree that customer experience is the driving factor behind their buying decisions.
This is a testament to the fact that if you are not catering to customer choices, you are staring at a business catastrophe. Customers today are increasingly saturated with choices, and offering a cutting-edge customer experience can make all the difference.
Additionally, it can reduce costs while empowering agents to manage interactions better.
Four business benefits of next-gen cloud contact center
Low cost operations:
A fair chunk of the monetary pie goes into maintaining the physical premises. Rents and leases eat up another significant chunk, followed by ad-hoc repairs, office supplies, utilities, etc. Now, as trends of remote working are on the rise, it makes little sense to stick to traditional models of operation. A cloud contact center can help you to reduce your footprint and make gains from lower operational costs.
Studies indicate that remote working can save employees an estimated $7,800 annually.
These savings can translate into a more productive and less stressed working staff. Additionally, it can reduce agent churn and result in a more productive and efficient workforce.
Productive remote working:
COVID-19 caused people to huddle inside their homes, burying themselves in their workMany businesses struggled to adapt and continue to struggle.. This, however, did not turn into a problem for those who quickly grabbed the opportunity to stay ahead of competitors by adopting cloud-based solutions for efficient remote working.
The pandemic hasn't completely left us and also the viability of working from home has made companies plan to cut 30% of office spaces, translating to savings compounded on a long-term scale.
As the cloud-based contact centers are not constrained by geographical locations, it allows contact centers to pull from a wide and diverse pool of qualified agents. It would ensure efficiency of agents by giving agents full-access to data systems and communication platforms. Contact center can increasingly benefit from an expanded talent pool while customer service teams can deliver customer experiences from the comfort of their homes.
Actionable business insights:
The next-gen cloud contact center ties various data points together, bringing a unified platform into manifestation to be used by agents for accessing information. By knocking over the traditional silos, it can ensue a collaborative and easily accessible system that can deliver data-backed actionable insights.
By capturing agent-client interactions in real-time, it can provide greater insights into solving business problems and delivering customer requirements. With such a comprehensive analysis, that too in real time, next gen cloud contact centers can help you aim better efforts in the right direction.
Rendering customers satisfied:
Customers have started giving preference to their interaction journeys more than prices and products. So if there's at all any secret recipe for growth, it's inevitably customer satisfaction. Digital wave has brought in many communication touchpoints and as an enterprise it's on you to identify which channel your customers prefer and present them the liberty to choose any.
Agent efficiency across these channels gets half the job done. Also, the interaction data is stored in real-time on the cloud, making it easier for agents to access, regardless of the channel. Additionally, the next-gen element in the form of AI, NLP, ML and advanced analytics can enable more intelligent and personalized offerings.
Does it make business sense?
If you're still brooding about whether the cloud is a viable option for your enterprise or not, you are missing out on an enormous opportunity to get ahead of the curve. With its many features, next gen cloud contact center can transform your enterprise for the better.
A brief look at what it offers:
– Low risk: Reduction in risks along with cost and time-to-deliver leading to better delivery of services.
– Scalability: No limits on the number of users and quickly adjustable to dynamic business needs.
Transitioning into an integrated cloud contact center is a bonus for your business bottom line, along with customers and agents. You can make a transformative leap, with much ease and reap the benefits of the cloud in terms of enhanced productivity, efficiency, along with better revenue realization.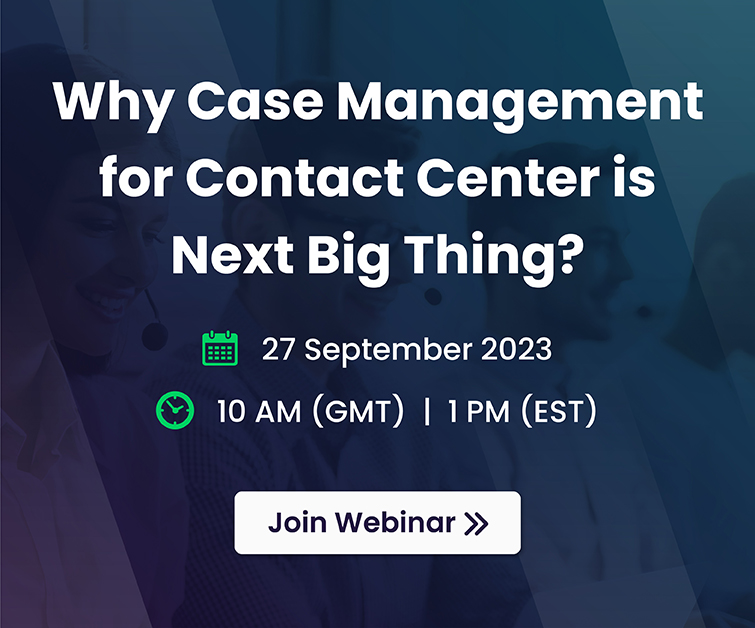 Subscribe to our free newsletter and get blog updates in your inbox