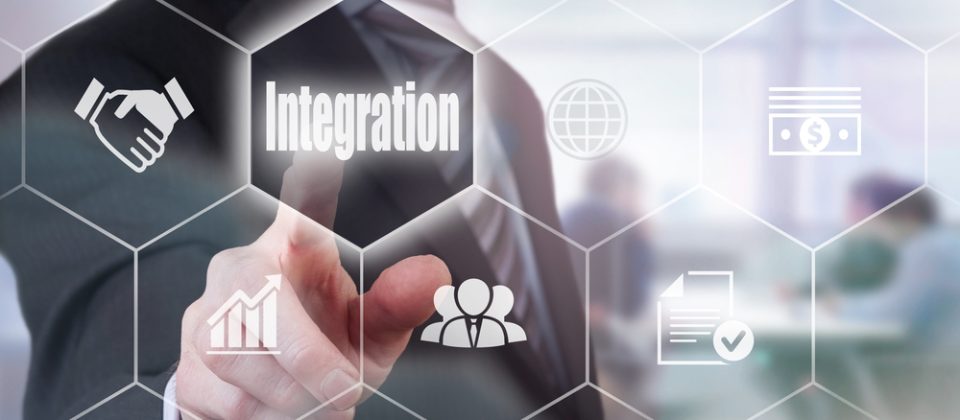 Digitalization has rapidly expanded the role of contact centers within the larger customer experience. With the total market size of contact centers expected to reach almost $500 billion by 2027, as stated by Reportlinker, they are quickly transforming into integrated experience-engagement hubs offering more than just customer service.
This evolution, supported mainly by various cloud-based SaaS platforms, has come at a cost. According to Mulesoft, today, most organization operations run an average of 800 applications, including CRMs, ERPs, ticketing systems, and sales systems. However, most of these applications remain disconnected, creating silos that break up workflows and data-sharing channels. Agents are compelled to work with multiple disconnected applications, often switching between them during the call. Agent performance gets hampered, affecting contact center KPIs and the customer experience.
The need for a contact center integration solution has never been higher. This solution must connect fragmented systems to the contact center, enabling them to communicate, share data, automate workflows, and boost agent productivity. Better-performing agents can directly influence the operational efficiency of the contact center and deliver the promised customer service experience.
What productivity challenges do agents face in the contact center?
Context Switching
An Invoca survey found that 71% of customers expect businesses to know why they are calling. But customer journeys can be challenging for agents to track without easy access to the correct data. Customer intent, past tickets, and existing product ownership are just a few of the data points agents require to deliver contextually relevant service.
High Workloads
According to 39% of contact center leaders, handling call volume spikes is one of the biggest challenges today. Add to this the fact that an average agent handles 41 conversations per day, and one can see why agents are dealing with historically high workloads.
Siloed Data Systems
Customer data is often scattered across different layers of systems, both legacy and new. With the systems using different keywords for the same tasks, agents spend significant time searching for the correct data. These disjointed systems also keep the agent from getting a 360° view of the customer's situation, hiding crucial data, and leaving them shorthanded in their interactions.
Managing Multiple Communication Channels
By the time most customers reach a live agent, they've already been through three different channels. Customers expect to be catered to on their preferred channel proactively. Hosting different conversations with the same customer on separate channels is cumbersome for everyone.
Handling Time Delays
34% of surveyed contact center decision-makers believe that long wait times for customers to resolve their issues are a significant challenge. This challenge has been further exacerbated due to the growing complexity of working with different configurations and applications. Unsynchronized applications can force agents to toggle between multiple windows and applications, further delaying call resolution.
How do Flexible Contact Center Integrations Overcome These Challenges?
Flexible contact center software integrations improve agent productivity by creating a unified workspace with all communication channels, necessary customer information, and call controls, and more. It allows you to save time on screen switching and improve customer satisfaction with better response rates.
Being flexible in nature, contact center integrations can be offered as a customized offering. For example, a banking contact center dealing with 100s of customers on hourly basis would require an extensive integration of bank database, core financial app, a CRM, and more to allow agents handle interactions efficiently. However, for an Edutech sales team handling lesser number of daily calls, connecting the CRM, telephony system would simply do the job. This level of flexibility allows businesses to choose the apps and channels that need to be integrated with the phone systems, enabling them to improve productivity with data unification while delivering superior customer service.
Here's how it eliminates the core agent challenges mentioned above.
Omnichannel Contact Management
Engaging customers across multiple channels, such as email, chat, social media, and the phone, is crucial to consolidating their journey. Equipping agents with unified view of customer interactions from multiple channels helps deliver a consistent and connected experience.
Lower Call Resolution Times
First Call Resolution is an essential metric for tracking agent productivity. Integrations that collate all customer data, knowledge banks, and intelligent case management go a long way in empowering agents to reduce call times and achieve higher ticket closure rates.
Automated Workflows
Pre and post-call tasks are necessary but repetitive. Building automated workflows that handle basic customer queries, escalate cases, redirect calls to the right agent based on caller attributes, and trigger actions automatically helps agents use their time better and focus on high-cognition points.
Personalized Customer Experience
Freshworks reported that 77% of customers are willing to trade personal data in exchange for a better experience. But this data must be directed to the suitable agents at the right time. CRM integrations do just that. Agents can deliver contextual answers to their customers and improve overall customer experience.
Single Window for All Customer Information
With the right integrations, agents can have a single-pane view of all critical information, communications channels, and functionalities such as embedded call controls. They can work more efficiently and resolve customer queries faster.
Streamlining customer journeys and providing better service hinges on providing your agents with the tools they require to perform at a high level. The biggest roadblock to achieving that goal is managing disparate systems, disjointed workflows, and multiple isolated communication channels.
NovelVox helps you optimize your operations by enabling seamless contact center software integrations with all your underlying systems. It allows you to instantly construct a consolidated workplace, connect different applications, automate workflows, and create a single source of truth for your agents. Additionally, NovelVox works perfectly with all leading contact center software providers and lets you manage seamless Genesys integrations, CISCO integrations, or Avaya integrations.
With NovelVox, your agents will have more time to focus on helping customers, improving FCR, and lowering AHT. To learn more, contact us today.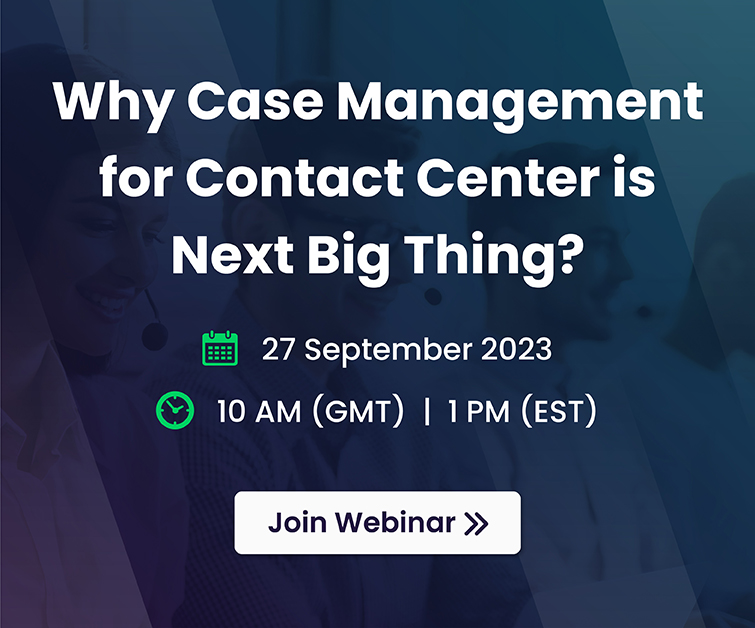 Subscribe to our free newsletter and get blog updates in your inbox