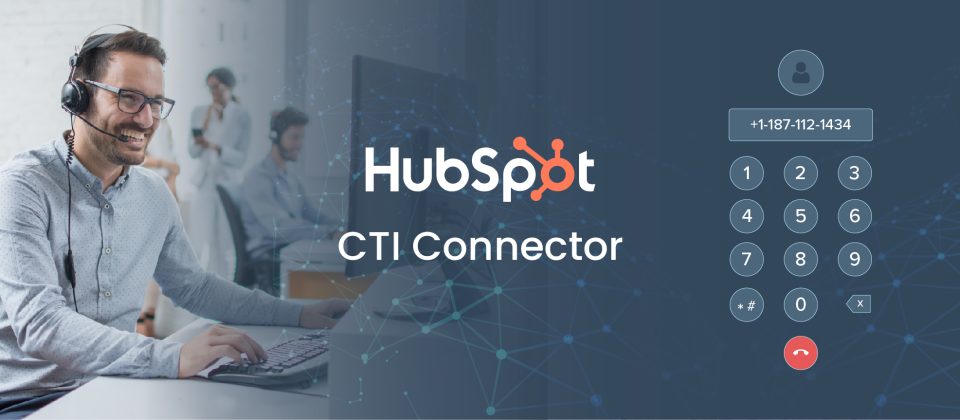 As businesses grow, so do call volumes and the inflow of customer interaction data.
Now, if agents were tasked to manually dial up each prospect and update & maintain customer data, they would lose out on high-touch matters, which is most important for bringing in business.
This underscores the importance of a central place where all this vast information can live. A central location can help organize all the leads and customer details, making it easier for the sales rep to get better insights into your business' state and the status of every customer relationship while they are on the call.
Customer Relationship Manager (CRM) software helps in the centralized maintenance of customer data and drives up agent productivity by reducing manual obligations. The Hubspot CRM is a handy tool that helps drive contact center automation by allowing agents to track, manage and maintain customer relationships intuitively.
But this is only half the job done. CTI is the next essential component to ensure agent productivity. To be able to drive fruitful engagements without bogging down agents with manual tasks, there is a need to move beyond traditional telephony by integrating it with Hubspot CRM.
What is Hubspot CTI?
Computer Telephony Integration (CTI) software combines your contact center's phone system with business applications like Hubspot CRM. This integration allows contact centers to exchange information, manage outbound and inbound calls, link customer data, and enhance overall productivity.
CTI does not only handle calls but can also be configured to enable omnichannel interactions. Thereby sourcing data from multiple communication channels such as messaging, live chat, social media, etc., and serving customers in a personalized manner.
It enables the automation of call processes, making it easier to reach out to customers with contextual information popping up on their screens even before they answer the call. The Hubspot telephony integration has a lot to offer, from better call handling to reduced call drops, improved customer satisfaction, and faster resolutions.
How can Hubspot Call Integration Improve Productivity?
Hubspot telephony integration for contact centers like Cisco and Avaya can leverage contact center productivity by improving agent performance. The embedded CTI connectors for Hubspot CRM eliminate the need for agents to toggle between multiple screens. Further, advanced call controls enable them to proactively resolve, respond, and wrap up calls. These effective call controls enable a seamless communication flow across the organization, empowering them to help customers better.
Features that Improve Agent Performance
⦿ Click to Dial
Agents need not manually dial the numbers but rather connect to customers with a single click on their workspace.
⦿ Screen Pop
Customer information is displayed on the agent's desktop before he picks up the call.
⦿ Call Controls
Prevent screen switching owing to features like hold, screen transfer, mute, conference, etc., within the CTI interface.
⦿ Call Notes
Agents can take notes during the call, enabling other agents to communicate contextually.
⦿ Automated Call Logs
Every interaction is automatically logged into your CRM, helping in customer journey mapping and faster resolutions.
⦿ Custom Workflows
Streamlined customer interactions, access to real-time customer data, and automation of routine tasks can improve agent efficiency.
⦿ Integrated Wrap-ups
Agents can access relevant caller information & their previous interactions for personalized CX. They can take down notes & update customer records while being available to take calls
How can Hubspot CTI Boost Business Performance?
Integrating Hubspot with calling tools can help businesses optimize their customer relationships and boost performance.
⦾ Improved Customer Experience
The technology helps businesses understand customer needs and provide tailored solutions. Through customizing interaction timelines and delivering personalized content, businesses can create a more engaging customer experience.
⦾ Sales Automation
The integration allows businesses to streamline the sales process and maximize their resources. Automated tasks such as lead tracking and contact management can be set up to ensure that sales teams stay on top of customer requests and inquiries and can reach more customers and close more sales, leading to better business performance.
⦾ Streamlined Communication
By automating the customer service process, businesses can ensure that customers get the same responses every time. This provides a consistent experience for customers and increases their satisfaction. Additionally, businesses can use automated communication to increase the speed of response and improve customer service.
⦾ Increased Revenue
The increased efficiency, improved customer experience, and streamlined communication that Hubspot CTI provides can ultimately lead to increased revenue. By providing an improved experience, businesses can increase customer loyalty and retention rates, resulting in higher sales.
Wrap-up
Hubspot CTI is a powerful tool that offers many benefits to businesses wanting to increase their customer support capabilities. It allows businesses to provide faster and more comprehensive support to their customers while also enabling them to save time and money by automating customer service processes. With its comprehensive set of features and benefits, Hubspot CTI is an excellent choice for any business looking to upgrade its customer support capabilities.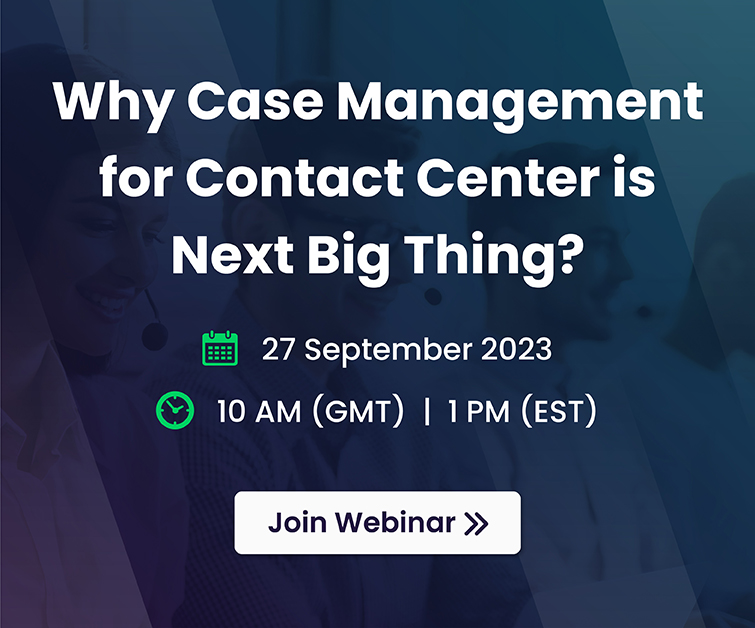 Subscribe to our free newsletter and get blog updates in your inbox