The face of customer service has undergone tremendous changes in the past few years. Digital advancement can be touted as the core driving factor behind this transformation. As customers become more aware of the services they prefer, the market is ready to offer them alternatives in hundreds if not thousands. This simple reason for enhanced competition has made organizations wary of the services they offer. And more often than not, they ignore the most critical element of their service which is agents!
Without a happy employee, armored with efficient tools, there is little to no chance of an organization breaking down productivity barriers. This problem can be easily overcome with call center software that is powered by the right CRM and CTI integrations.
Let's explore the many advantages of this solution and why you need it to leverage productivity and efficiency for your contact center.
Enhance Agent Engagement and Job Satisfaction
According to a McKinsey estimate, only 38% of employees are satisfied with their jobs.
This estimate alone leaves a lot of room for improvement. Especially when it comes to contact center industries where the impact of employee engagement and satisfaction is huge on customer experiences.
One simple alternative to filling in this gap is to remove agent frustrations and enhance their autonomy. A CTI connector can help remove inefficiencies and equip agents to solve customer problems faster as they would be contextually driven. The connector can automate tedious tasks like call logging and ensure agent autonomy. Equipped with information and tools to handle caller concerns, agents are more likely to be satisfied with their job.
The same estimate from McKinsey, also suggested that satisfied agents are 4X more likely to stay with their current employer.
Break Down Departmental Silos
How many of your contact center agents are struggling to address the same frequently asked caller questions, while the answer is known by select team members but not shared? This is an example of siloed operations in a contact center that emerge from a lack of collaboration and inevitably lead to inefficiencies.
CTI connectors for contact centers like Genesys facilitate smooth collaboration between team members. An agent facing an issue can immediately ask his/her supervisor for help. Agents can initiate a conference call and include their supervisors to help answer the customer's question. They can also transfer the call to other departments if required. This type of visibility and information sharing allows for better collaboration and the agent wouldn't have to reinvent the wheel every time they are addressing customer queries.
Reach Out to Customers with One Click
The easiest way to enhance agent productivity is to empower them with the latest technology and tools that bring down the manual labor considerably and allows agents to focus on what matters- reaching out to more customers. The click-to-call feature of CTI can save considerable time for agents. The representatives can easily take notes, automatically log calls. This reduces the chances of manual errors and frees the agent from the tedious task of entering phone numbers and then worrying about logs. With just one click, the agent can reach out to customers and that too equipped with the entire contextual record.
Enable Meaningful Customer Interactions
Agents can engage with customers in a meaningful manner only when they are equipped with customer information. Siloed departments and disconnected processes do not only work to dissatisfy the customers but take a fair share of a toll on agents' productivity.
Imagine a scenario where the agent gets to know about the customer, in terms of, name, contact number, interaction history, company, preferred channel of communication even before the agent picks up the call. Well, with NovelVox smart CTI connectors, this is a reality. The agent is empowered with all the information needed to address the customer query which also leaves room for personalized and meaningful interaction. This not only reduces the call handling time but builds customer loyalty too.
CTI systems have the potential to empower your agent to meet customer requirements and also help forge meaningful relationships with the organization. Without a satisfied agent, making customers happy is a tedious task. And needless to say, a happy and satisfied agent not only serves customers better but also improves the overall productivity of the contact center.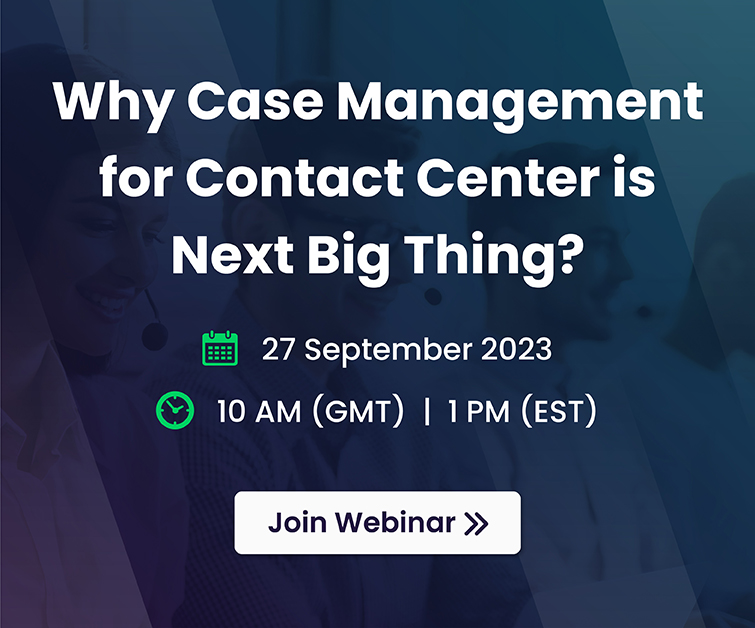 Subscribe to our free newsletter and get blog updates in your inbox