The spread of COVID-19 has traumatized life and businesses. Unrest and safety issues have created instability. Talking about the contact center industry, the call volume is growing exponentially high with more queries and few agents to handle them even with work from home conditions. But you can't leave your customers hanging for resolution just because things are not going smooth. They approach your business seeking solution. In this hard time; automation is the walking stick for every contact center- being a substitute for a live agent.
What is conversational AI?
According to a report, the market size of global conversational AI is expected to grow from USD 4.8 billion to USD 13.9 billion by 2025. It is a speech-based assistance technology that leads to higher engagement and self-help for customers. Something which a caller waiting for 30 minutes in a queue to speak to a live agent would always wish for. It is a win-win option for businesses and customers. Customers are saved from getting frustrated and contact centers are able to deliver personalized services with improved customer satisfaction.
In today's unprecedented times, where callers look forward to emotional conversational, just a robotic reply from a chatbot can dip things in a bad state. Here, conversational AI plays a crucial role in delivering human-like conversations across digital channels and languages.
Where's the doubt then?
Even with so much potential, businesses are skeptical about conversational AI functional at their contact center since the technology is not crystal clear. People are misguided by the type of chatbots. Unlike rule-based chatbots relying on defined responses for continued chat, Conversational AI is based on natural-language technologies for more accurate and human-like conversations. Rule-based chatbots have turned unsuccessful, especially in cases where business needs to start scaling, and there are more tasks than just booking tickets.
How conversation AI helps your contact center:
Time to scale:
Customers call your contact center for instant assistance and reassurance. And, with the struggle of agent headcount, this two-minute conversation turns into waiting for long. To cut down the wait time and keep up the loyalty of customers even during high call volume, you need conversational AI. It can handle 10 to 1000 or even more people in a go. For similar queries and instant replies, you can rest assured of consistency with conversational AI.
Always on:
During this troubled scenario or even in regular times, companies have fixed time for agents to serve the business. After or before this 9-5 shift, there is no one to attend customers. This is when you need a conversation AI to be your virtual agent and be there for your customers.
Proactive:
Conversational AI helps proactively approach customers and offer solutions even before they ask for. Analyzing the page on which visitor is, conversation AI bot can pitch relevant and specialized messages and direct the user towards the information or purchase process or alternative solution required.
Agent support:
It further helps human agents to take a break from repetitive work that consumes time and energy instead of focusing on more complicated things. Now with virtual agents in place, the agents can cover issues that require much more time for quality resolution instead of wasting time in replying level 1 queries.
Business benefits of conversational AI:
It reduces costs as it can work as a great substitute for several agents, thereby improving customer satisfaction with reduced hold time and quality resolution.
Align conversational AI bots for the transactional call so that the human agents can be better utilized for emotional calls. Transactional activity includes bill payment, address change, registration, etc.
No lengthy training is required by these bots. You need to feed them ones, and immediately customers can enjoy the new skill or learning.
It's high-time to adopt conversational AI and have intelligent bots to help your agents serve better to build a more satisfied customer base. Stay tuned for more discussion over bots, live chat, and other omnichannel solutions your contact center needs.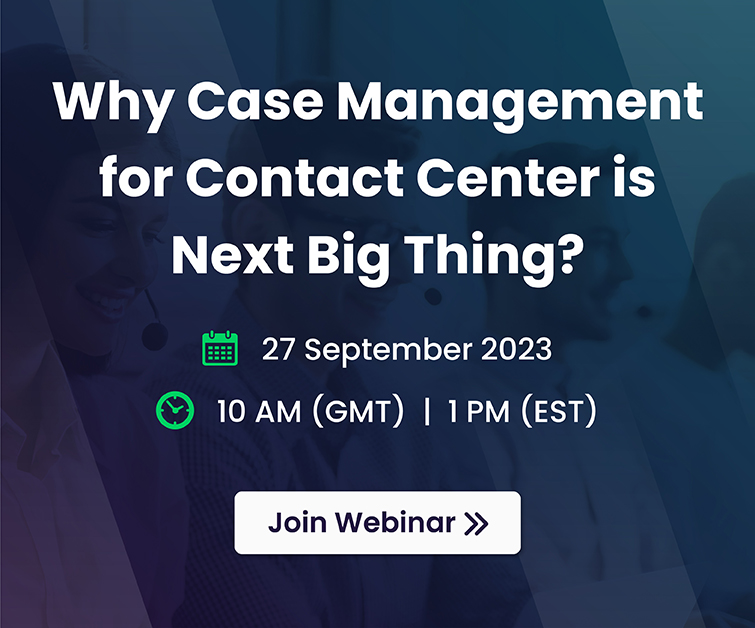 Subscribe to our free newsletter and get blog updates in your inbox