Enabling Healthcare Providers to Offer Exceptional Patient Experience
Personalized Support for a Frictionless Patient Experience
Transforming Patient Service In Healthcare
Deliver Rich Patient Experience and
Increase Operational Efficiency
NovelVox's healthcare-specific contact center products are specifically designed to cater to the ever-growing demands of the healthcare industry. We support all types of integration methodologies like FHIR, HL7, and EDT feed, ensuring seamless integration with your EMR/EHR systems like Epic, Cerner, Aetna, etc. By leveraging our Unified Agent Desktops, interactive wallboards, and Supervisor Desktops for the healthcare industry, an integrated, 360-degree view of the patient/customer information enables quick, reliable, and efficient service.

The integrated desktop specially designed for healthcare providers gives agents of centers such as EPIC, Cerner, Aetna, Allscripts, Telmed IQ, and other core platforms, instant access to caller information like the last appointment status, reason for call, and doctor's availability

Enables supervisors to manage agents facing queries from patients and visitors with the help of features like silent monitoring, barge in and agent reskilling, and setting real-time KPIs
NovelVox embedded CTI connector compatible with Cisco, Avaya, and Genesys automatically displays the relevant patient information, enabling agents to handle calls more effectively

Protocols for Complete Patient Data Security
Full compliance with HIPAA and other standards, ensuring the safety of Personally Identifiable Information (PII) of the patient such as mobile number, MRN, name, date of birth, gender, national IDs, and passport numbers
iVision Plus Digital Signage Wallboards
NovelVox's Digital Signages enable managing the information flow in various healthcare setups, and iVision contact center wallboards offer a unified view of key metrics that enables supervisors to motivate agents and make informed decisions
Personalized, Real-time Data
With all patient details available in a unified view, agents can provide personalized customer service and engage proactively by reminding patients about upcoming visits, refilling prescriptions, and providing updates on healthcare services
Actionable Insights for Agents And Supervisors
Provides real-time stats and metrics of both—individual and team performances so agents can improve their performance and supervisors can create seat plans, set KPIs, and improve center efficiency
Empower agents to handle interactions and cases together with a powerful, cloud-based case management pre-integrated with your contact center.
Healthcare-focused AI Tools
Convert Conversations into Relationships with Full AI Toolset
An automated, new-age contact center solution
Powered by Conversational AI and intelligent capabilities like sentiment analyzer (patient's mood), chatbots effortlessly capture clinical speech and make meaningful conversations
Virtual agents can authenticate patients through HIPAA-compliant protocols
Pitch the most appropriate response with real-time suggestions and information inputs from the integrated knowledge base
Every email interaction with Email Assist is personal and purposeful
Faster issue resolution by tapping into relevant internal and external data sources such as knowledge base or FAQ pages
Helps manage call quality and compliance to standards such as HIPAA
Conversational AI for Healthcare
Elevate the Patient Experience and Drive Loyalty with CXInfinity
Core integration and pre-built use cases help
deliver an optimized performance
Customers can seek quick response for their queries made across multiple digital channels
CXInfinity, an omnichannel messaging and conversational AI platform facilitates needs like video consultations, thereby allowing patients to avail treatment from the comfort of their homes
Without any VPN requirement or hassles of installations, contact centers ensure a personalized customer experience at low costs
Personalized engagement across channels
in real-time with CXInfinity
Leverage CXInfinity for Multiple Use
Cases
Connect and Engage with Customers on their Favorite Channels
With the unified agent desktop, patient information and appointment scheduling details are pulled from the EMR or EHR, call control and chats are managed by Finesse Gadgets, and calls are disposed into CRM or bespoke applications effortlessly.

Expedite support and boost operational efficiency
Smart Business Workflows for Healthcare
Scalable to Meet New Business Needs
NovelVox solution enables automated appointment, patient confirmation, past visit details, no show appointment, waiting list, discharge list, outpatient, and surgery list.
Automation and self-service capabilities help resolve simple L1 issues more efficiently
Customization and Easy Integration
Custom-built as per the requirements of healthcare providers and easy integration with all major EHR systems and applications of other providers such as EPIC, Cerner, and Aetna.
Pre-defined 100's of intents for Healthcare
Workflow module for Organ Transplant
Admission, Discharge and Transfer (ADT)
EXTENSIVE CONTACT CENTER COMPATIBILITY
NovelVox Solutions Support All Contact Centers
Experience the seamless integration of NovelVox solutions within the healthcare industry. Ensure smooth compatibility with leading contact centers like Cisco Finesses, Webex, Avaya Genesys, Amazon Connect, Five9, Zoom, and Dialpad. Whatever your healthcare setup, our tailored offerings are designed to fulfill your support needs effortlessly.
Wide Contact Center Compatibility
NovelVox Solutions
Compatible with All Contact Centers
All NovelVox solutions for healthcare are compatible with contact center providers from Genesys, Avaya, Amazon Connect, DialPad, Five9, Cisco Finesse, Zoom and Webex. Furthermore, the solutions offer ready integration with core healthcare apps and platforms such as EPIC, Cerner, Telmed IQ, and Aetna. With a 98.7% customer retention rate, NovelVox has provided customized healthcare solutions to healthcare providers for over a decade.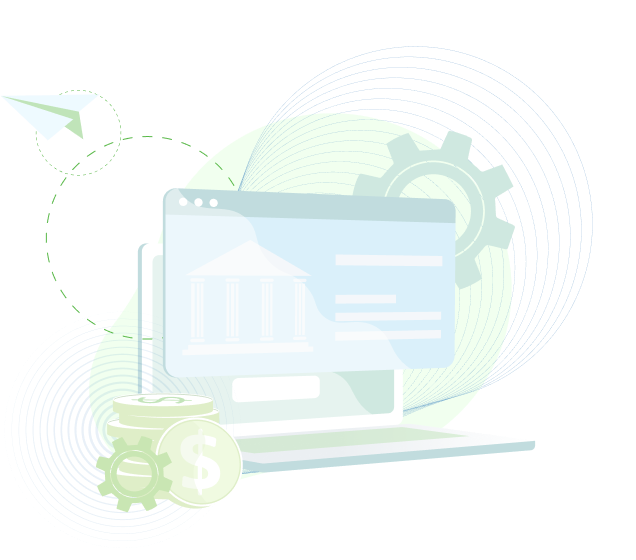 Ready to uplevel your customer experience and convert more leads?
Schedule a demo today to learn how you can close more sales, retain more customers and get more referrals