In today's ever-evolving world, customer communication is transitioning and the demand for implementing digital channels is surging. The cutting-edge competition, and constantly emerging new customer expectations has become mandatory for almost all the sectors including banking & financial institutions to implement digital solutions to offer new-age CX.
It has been identified that the majority of the customers prefer a mix of digital and traditional channels for banking needs and only 16% are interested in interacting personally at a branch. This is a significant reason why banking service providers have no option except to adopt new trends.
Digital banking is accelerating and customer experience in the banking sector is digitally transforming to consistently utmost level of satisfaction.
When the Digital Banking Report asked financial institutions across the world about their top priorities in the year 2021, the answers were astonishing. The focus to enhance the CX was ranked second whereas, the topmost priority listed was digital transformation. This is sufficient to acknowledge that the immediate shift to digital channels is giving tremendous results.
Today, around 50% of customers are of the view that instant support is a key to building loyalty and banks offering real time support by leveraging live assistance tools stay ahead in the competition. Furthermore, according to Forbes, "customers want to feel valued, appreciated, and confident, and 90% of customers who feel valued will advocate for the brand."
According to reports of ICICI bank, "it has decreased average operating time significantly by 50%, increased customer satisfaction rate by 65%, and the rate of closing contracts by 62%."
According to Qualtrics, 89% of customers switch their service providers after a bad customer experience. Having security, scalability, and technological strategies around CX is not enough, banks need to identify loopholes, core CX challenges for banking contact centers, and latest CX trends.
So, what are the top CX trends in digital banking that cultivate customer satisfaction? To answer the same, team NovelVox has tailored a top 8 crucial CX trends that are pivotal for implementing in digital banking:
CX Trends that Bank should follow in 2023
Live Assistance

Hyper Personalization

Unified Desktop Experience for Agents

Chatbots

Big Data & Analytics

Omnichannel CX

Identity Verification 

CX tools as an Enabler of Secure and Superior CX
1. Live Assistance
Analyzing and understanding the banking customer journeys is requisite for a deeper understanding of customers' expectations. Live assistance in the form of Live Chat helps banks to discover common queries, gain better insights, and identify the touchpoints between customers and banks for offering the accurate solution.
2. Hyper Personalization
There is much more than just knowing about customers. Financial institutions need to map past interactions, internal and external insights to customize the customer experience. Adopting ML or Conversational AI is the perfect partner to help organizations grow. The significance of personalization and proactive replies has surged more than ever as customers are familiar with the digital experiences offered by fintech players.
3. Unified Desktop Experience for Agents
Customer interaction looks easy but challenges arise when agents need to communicate with customers and collect accurate insights. And without effective communication achieving customer excellence is impossible for agents. Over the years, various leading contact centers have adopted an intuitive unified desktop that enables banking agents to manage customer interactions and data simultaneously in a consolidated view.
4. Chatbot
Chatbots have a direct impact on customer experience as they are available to assist in real time. They are considered as the best digital channel to automate regular tasks where human involvement can be avoided. Bots can be leveraged to handle multiple conversations in different languages and time zones.
5. Big Data and Analytics
Furthermore, mapping customers' journeys is a big advantage for staying competitive in the digital banking experience. Improving retail banking experience requires truly understanding of customers and relating to them in ways that they understand. Big data analytics is a vital aspect to enhancing operations of financial services and making better decisions. The rising fluctuations in customer needs bring in the vitality of leveraging big data analytics to gain deep insights into the same.
6. Omnichannel CX
Customers of modern times prefer multiple channels and platforms to connect their banks and financial institutions. They are likely to perform the same banking operations on websites, apps, or more. Hence, superior customer service is about consistently delivering omnichannel banking customer experience. There are numerous benefits of omnichannel customer engagement. The actual omnichannel banking service allows real-time data synchronization across the channels and customers can seamlessly perform multiple functions on their own.
7. Identity Verification
With the surge in the number of customers interacting digitally, financial institutions are implementing stringent processes for data privacy and identity authentication. Maintaining the privacy and safety of data by ensuring a seamless digital customer journey is required. Considering the threats, biometric-based security solutions are being leveraged across the sector.
8. CX tools as an Enabler of Secure and Superior CX
CX tools are the most crucial element of the customer service industry. According to PWC, "Customers expect technology to always work according to them. From website designs to the latest applications, they want to feel secure and familiar." Hence, the banking sector needs to adopt CX tools along with new digital strategies for staying competitive and leading the industry by offering best-in-class support and security to its customers.
How a Well-Designed Agent Desktop Experience can bring drastic results?
Agent desktop for banking contact centers allows agents to work remotely with ease. and streamline the end number of banking processes like loans, customer relationships, payment reminders, and more. It is considered as a robust solution in today's time allowing the banking sector to establish a centralized control over banking operations.
Mobilizing agents with a unified agent desktop for delightful CX is no more a tedious task. Agent desktop for leading contact centers like Avaya improves agent productivity to serve multiple customers efficiently. NovelVox's Avaya Agent Desktop is a capable tool that can easily optimize data fetched from multiple third-party applications as per the business requirements. The customization can be done without running codes or performing complex data operations.
It reduces Average Handling Time (AHT) and enhances First Call Resolution (FCR) rate as this best-in-class software can be integrated with a number of third-party applications to offer a unified view of customer information.
Avaya Agent Desktop also offers industry-specific agent desktop templates optimized for businesses, dynamically populates relevant information for every call as per the IVR inputs, and displays the relevant customers details even before answering the call. In order to enhance the levels of CX, agent desktop by NovelVox, for leading contact centers like Avaya can bring the best-in-class results.
Why is close connection between customers and their banks essential?
Today's tech savvy customers look for real connections with their banks and credit unions. Customer experience in the Banking industry largely depends on efficient and prompt service.
Dissatisfaction in this sector is not unknown as major turn offs are related to delays in handling transactions, updates, password issues and more. Hence, generating a well-designed digital customer and AI-powered journey is vital for banks to get the best outcomes from their interactions.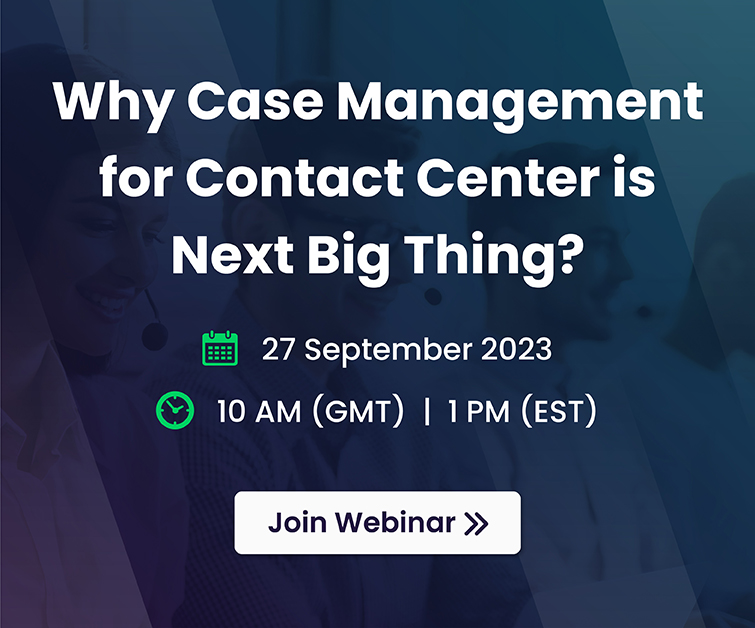 Subscribe to our free newsletter and get blog updates in your inbox