E-commerce in Africa has seen a 500% growth during the lockdown and that's being maintained even after present relaxation. The uncertainties have created opportunities with the rapid evolution in Africa's customer experience (CX). It has already moved over the landline era, and people are connecting with brands over all channels. In the hyper-competitive period, people are digitally powered, so you need to understand if your brand is still taking baby steps and are ready to seize customer experience.
The present situation is making people in Africa face issues related to –
Long hold time,
Unavailability of brands on their preferred channel,
Poor customer service because of the tickets being missed by agents,
Hunger to learn more about a product and benefits,
A personalized experience is still lacking
How to deal with challenges and deliver the best CX in Africa:
1. Omnichannel Engagement:
Customers have already said no to physical visits but expect real-time engagement on all platforms. This helps you balance call volume across the platform and manage the sudden surge in interactions. 9 out of 10 customers prefer an omnichannel conversation with a seamless transition. If you are still not on Facebook, WhatsApp, Live chat, or more, then you are about to lose a significant segment of your customer base.
An omnichannel contact center solution allows you to handle customer queries instantly without switching screens. From all channels, the conversation is directed on a unified screen. For instance, Cx Infinity omnichannel solution embeds the interface within Finesse to save agents from involving in training but focusing just on the conversations.
2. WhatsApp integration:
In Nigeria, Ghana, Kenya, and South Africa, WhatsApp is the most popular social platform. And the thumb rule for expectational customer experience is to be where your customers are. WhatsApp integration with Cisco Finesse allows agents to interact with customers on WhatsApp in real-time from within Finesse. So, without switching screens or missing the context, the agent can continue the conversation and offer a needed resolution.
3. Empower agents with the right tool:
Customers in Africa need your business to win their trust that's already shaken by the present situation. This is where the real role of an agent comes into play. People in Africa don't need the agent just to answer the call but offer instant resolutions and valuable insights. Some of the solutions that enable agents to do it right for the customers are
Ticket management:
There's chaos created already. The agent can't miss an issue from the customer by any chance. An integrated ticketing system is the need of the hour. Why? Since customers contact the business via all channels, their queries need to be reported at a single place. An agent has no time to pick tickets from each platform and paste on an available excel or any external ticketing software. Here, an integrated ticketing tool like Case Management collects tickets from every point of contact and allows agents to create, edit, manage, and resolve cases instantly without switching screen or losing conversation context.
Knowledge Base:
To make your customer feel more empowered, it is necessary to have an updated and integrated Knowledge Base that's accessible to both agents and customers. This self-service tool allows agents to know the product/service better and illustrates solutions accordingly to the customer. Whereas, the customer is not required to contact the agent for everything as the self-help educates them on significant issues. It dips the count of ticket volume largely.
Integrations:
If customer experience is a seed, it needs water and sunlight to grow big, and integration is the water here. Well, now you know how important it is to equip your agents with an integrated contact center solution. To delight customers with hyper-personalized experience, make sure your contact center solution offers seamless 3rd party integration for agents to deliver the right information at the right time.
Dedicated workspace:
Having all tools without integration is again a waste of time and effort for the agent. It is like having all the ingredients and no right vessel to cook food with. If your agent still needs to switch screens while handling a conversation, he will never be able to deliver the experience your customers are seeking. So, get your agents a dedicated workspace with all channels and tools integrated well within it. Something that's embedded within Cisco Finesse and empowers agents with all customer information even before the conversation starts.
The above solutions help agents reduce call handling time and offer quality resolution in no time, thereby strengthening the bond with your customers and building trust.
4. Empower agents with the right training:
Technology and attitude are two sides of the same coin. Once your agents are equipped with the right technology, they need to have the right customer service skill on how to handle their customers' stress, confusion, frustration, anxiety, and more. The present condition has turned life 360-degrees, and Africa is experiencing the change no less. Customers look up to a brand with emotion and hope. You can't let your agent take it for granted. So, what's the training on? Is it the script rehearsal? Is it the greetings? No, it is way more.
Acting on feedback:
Every customer is important, and so is their feedback. This free advice is the best way to improve your business and learn more about the customer. Collect feedback, act on it, and let the customer know how important they are for you. Feedback can come from anywhere and at any time, like while having a conversation over live chat integrated within Cisco, social media messages, email, review websites on Google, and more. Stay alert and proactive. Don't mistake to ignore any of your mentions, because that's the worst you can do for your brand.
Show empathy:
Whenever your agent feels frustrated, it is important to make him understand a customer's state of mind. Step in their shoes to understand the problem and offer a resolution. Don't hesitate to apologize for the mistakes. There are times when even without being wrong, a brand needs to be sorry and understanding. But it grows your reputation like anything. Your customer feels respected and valued.
What's with the agents?
Nothing of these technologies or skills can do wonders if your agents are not happy. Undoubtedly, the present situation has changed things for them too. From training on tools to hearing their tales, be there for your agents so that they are present for your customers.
To wrap up, in the African market, you need to understand your customer segment and their journey with the brand. You can't mimic what's trending in the other half of the world. It is more about interaction instead of projecting augmented reality. Else, you may lose customers even before getting their attention.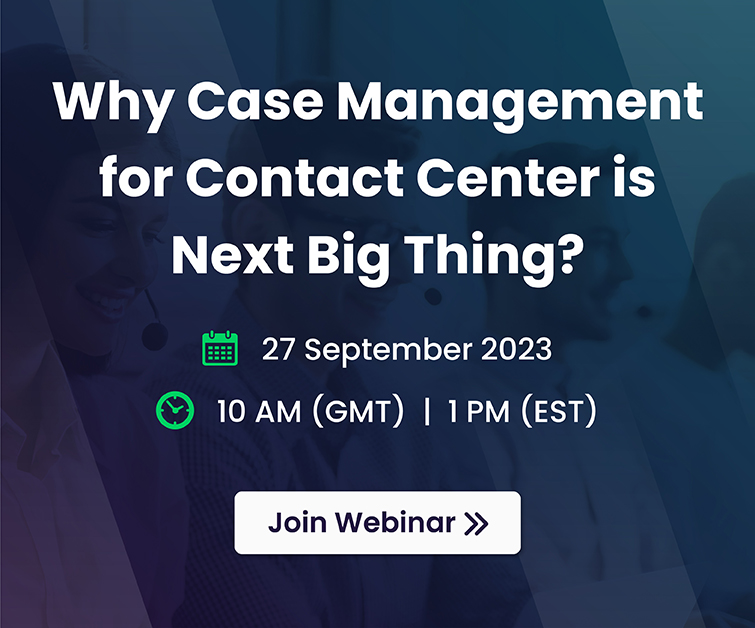 Subscribe to our free newsletter and get blog updates in your inbox