The COVID-19 pandemic has unleashed a new normal for call centers everywhere. As the crisis continues to disrupt the global workforce, the hitherto predictable nature of remote interactions has undergone a massive transformation. More and more contact centers are now adopting the 'work from home' model to continue to provide support to their customers. But service request volumes are rising across many industries, and many contact centers are struggling to keep up. In this 'new normal', the only way to stay competitive, as well as customer-focused, is through technology.
Here are 5 tools that enable contact center supervisors to successfully manage a remote workforce, maintain high productivity, and ensure excellent customer experiences – in the post-COVID new normal.
1. Cisco Finesse Supervisor Desktop: Manage Agent Productivity And Monitor Call Quality
For many customers, the agent is their first point of contact with a firm. So it's critical that supervisors manage their team's productivity and maintain high call quality standards. But when most agents are now working from home, it can be challenging to manage, much less achieve, these critical goals. Therefore, a tool such as the Cisco supervisor desktop is a must-have for contact center supervisors managing an at-home workforce.
NovelVox provides a Supervisor Desktop from Cisco that empowers supervisors to boost their agents' productivity and efficiency with real-time data and statistics. With its single, intuitive interface, supervisors don't have to switch screens or scramble for information about their team or customers. Instead, they can focus on what really matters – monitoring their remote agents' performance in real-time. They can drop in on live calls, assist agents with the next actionable, and even alter the agent's state to reduce customer hold/wait times. They can also take actions related to reskilling or upskilling. The Cisco Finesse Supervisor Desktop enables supervisors to ensure that their remote agents deliver excellent customer service at all times.
2. Contact Center Wallboards: Get a Bird's Eye View of Contact Center Performance
For any contact center supervisor, the ability to monitor and act on statistics in real-time is the key to ensuring consistently excellent customer service. A contact center wallboard is a great way to do this, even with a remote workforce.
The iVision Plus from NovelVox is next-generation visual communication wallboard that displays up-to-date time information about contact center performance at both individual and team levels. With this tool, supervisors can set KPI thresholds to control agent performance. They can also track threshold breaches and take necessary actions. Its responsive and intuitive interface ensures that they can quickly spot agent statuses (offline/waiting/on-call) as well as problem areas that require immediate intervention. The wallboard also offers a mobile dashboard, so they can easily monitor real-time statistics from remote locations. They can also gamify the iVision Plus to motivate their agents and drive on-the-job learning – all of which can play a role in reducing AHT and enhancing FCR and CSAT.
3. CRM: Maintain, Update and Leverage Customer Information to Improve Service
When many agents work from home, it's easy to miss important customer information. This often leads to missed requests, long wait times, and poor-quality service, all of which can frustrate customers and make them sever their brand relationship. A Customer Relationship Management (CRM) platform compiles relevant information about customers including demographic details, contact details, buying history, call logs, chat transcripts, etc., to help fill these gaps. With a CRM tool, contact center agents can understand customers better, and deliver excellent service quality, even if they're working from remote locations. Moreover, a CRM that's integrated with the call center software ensures that agents get a 360° view of customers, which empowers them to deliver personalized and memorable customer service.
The Cisco Finesse Supervisor desktop from NovelVox seamlessly integrates with Salesforce CRM. This enables supervisors to view detailed customer history and call logs, and even automate the call capture and prioritization process. They can also monitor, manage, and support their agents while ensuring that they never lose focus on what really matters – the customer.
4. Automatic Call Distribution (ACD): Reroute Calls Optimally for Maximum Customer Satisfaction
Automatic Call Distribution (ACD) software answers incoming calls and intelligently routes them to the best-suited agent. With an ACD, calls can be routed to specific agents based on customer information such as phone number, or agent information such as skills and/or availability. So, for example, with ACD, a caller whose preferred language is not English, would be routed to an agent who speaks that language. Similarly, if the customer has a query that requires a specific skill, the ACD would automatically route the call to an agent with that skill.
In general, call routing is essential to streamline customer communication and ensure that all queries and complaints are resolved quickly with the lowest possible AHT. In the post-COVID world where remote agents are a key part of the new normal, ACD-facilitated call routing ensures that each agent receives only those calls they're qualified to handle, and only when they're ready to handle them. It also helps supervisors manage a geographically-dispersed team, increase agent productivity, and ensure faster responses to priority calls. This ultimately improves customer experiences and enhances their satisfaction.
5. Call Center Agent Scripting Tool: Save Call Escalations and Improve First Call Resolution
In a remote contact center setup, an effective script can keep the agent team unified and effective, regardless of their location. For example, the innovative call center agent scripting tool from NovelVox assists agents at every step of customer support. This helps supervisors improve the contact center's KPIs such as CSAT and AHT, even with a remote team. With this dynamic and intelligent tool, they can also improve FCR by 45% and save up to 50% of Level 1 call escalations. They can visually design the complete business workflow logic and ensure that the support workflow adheres to this logic – a key advantage for a remote contact center setup. The tool also drastically reduces agent training time. Other must-have features like a built-in rules engine, activity logs and answer history, seamless third-party integration, and script reporting enable supervisors to control – and even improve – service delivery, and ensure that customers remain satisfied and loyal.
Wrap up
This COVID-19 pandemic has drastically changed the world. To succeed in this new world, contact centers and contact center supervisors need to accept the 'new normal'. They also need to be prepared for more demanding customers who expect the same – or better – levels of service that they enjoyed in a pre-COVID world. To this end, they must implement new tools that boost the efficiency and productivity of their remote teams. For more information on how NovelVox enables contact center supervisors to manage their remote teams in a post-COVID world, contact us.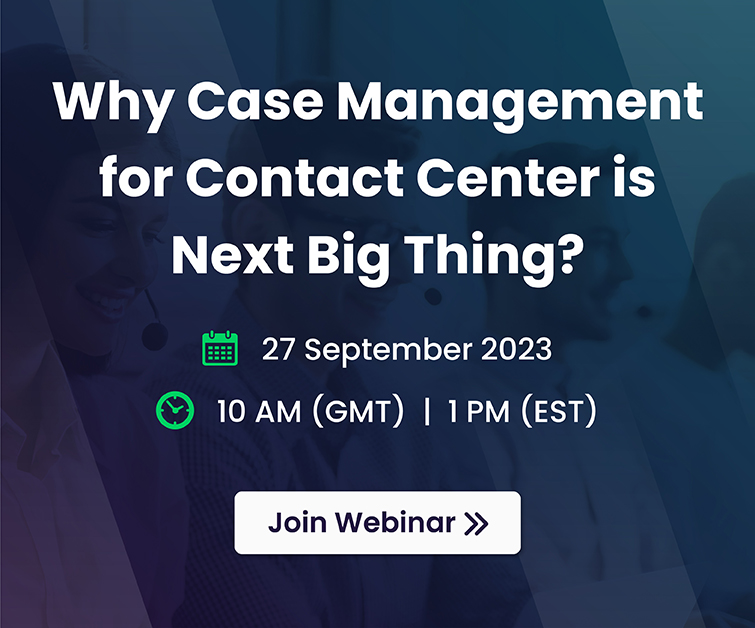 Subscribe to our free newsletter and get blog updates in your inbox