Cisco Webex Cloud Contact Center Agent Desktop
Seamlessly transition from Cisco Finesse to Webex Contact Center with enterprise-grade, out-of-the-box ready, and next-gen integration capabilities.
Deployments in 20+ Countries
Transition to the cloud seamlessly
Make a seamless transition from an on-premise Cisco CCE/CCX contact center to a cloud-native Cisco Webex Contact Center. Leverage over the cloud assistance and intuitive agent desktop to minimize customization efforts and the subsequent impact on customer experience.
Resolve Calls Faster with Single Screen View
NovelVox Webex CC Agent Desktop equips contact center agents with a unified view of customer information, improving agent productivity and faster resolution. The unified single screen view fetches customer-related information using third-party integrations to help agents engage effectively with the caller.
Accelerate contact center performance by deploying the fully configurable, industry-optimized Agent desktop interface within the Cisco Webex CC environment. Achieve more with exceptional integration capabilities that unify customer information over a single screen.
Leverage the no-code, easy-to-use Drag & Drop Designer Studio to customize the agent workspace as per the business needs. Modify/change fields, add or remove components, and more for optimum agent and customer experience.
Industry Optimized from Day 1
Achieve more with built-in industry-specific templates and exceptional customization capabilities. Improve productivity and enhance CX with industry agnostic templates based on specific business needs. Enable automation of tasks with a highly configurable interface and business workflows driven by rules-based processes. Industry optimized solutions for:
Maximize agent's productivity with seamless integration
Leverage NovelVox's biggest integration library to Break down silos between operational, transactional, and experiential data with NovelVox's library of 75+ integrations. Scale agent performance and optimize customer interactions through out-of-the-box unification of data. Smart integrations are available with CRM, Ticketing, EMR/EHR, Banking systems, and other business applications leveraging open API accessibility.
Consistent integrations with:
Empower & Motivate Agents
Boost agent productivity through the flexible interface and instant access to key customer information. Save them from unnecessary clicks, tabbing, and screen switches for active engagements with the customer.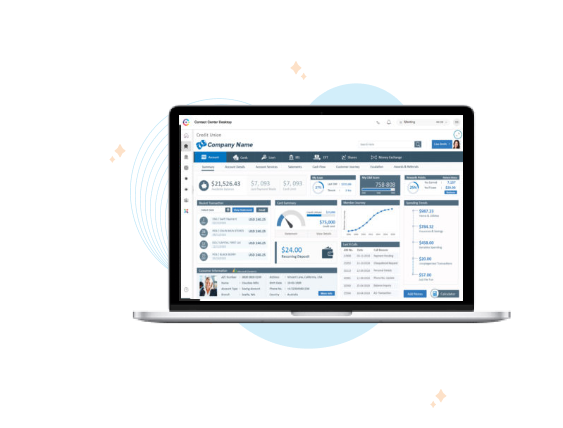 Personalized Customer Experience
Delight customers with personalized support provided by a modular agent desktop. Some of the innovative interactions include greetings on a first-name basis, access to key caller information, last interaction records, and more before answering the call.
Our Featured Integrations