Cisco Finesse Gadget Applications for Call and Contact Centers
Compatible with UCCX, UCCE, PCCE and CUCM
Be able to add or remove Cisco Finesse gadgets anytime as per your business needs. Make use of our pre-built gadgets or add any extra functionality to your agent desktop as and when required.

Deployments in 18+ Countries
Agent Performance Dashboard Gadget
Performance and progress move parallelly but requires regular tracking and analysis. Agent Performance Dashboard Gadget keeps the agents informed about their KPIs, analyze call handle time, call volume, and more in comparison to other agents. This call center dashboard is a self-driver that measures efforts in real-time and motivate agents to do better. A supervisor can easily get a track of who is doing what with a screen single screen view.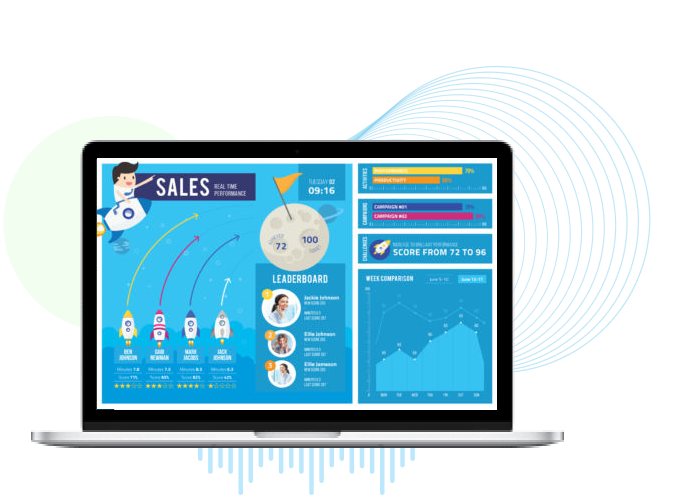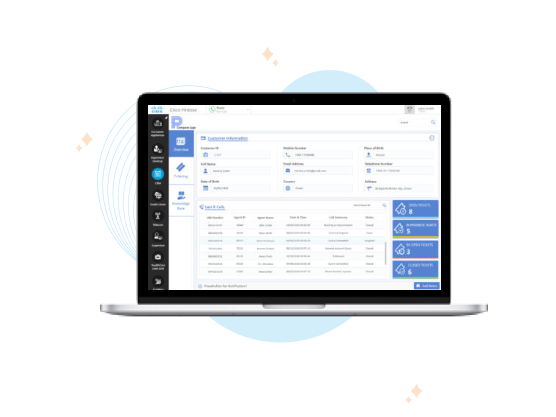 Customer Management Gadget
This mini-CRM gadget enables agents to manage customer journey effectively providing a quick and quality service to the customer. This easy to use Cisco finesse gadget pulls and stores customer information even before an agent answers a call. This adds personalization to customer experience with the business as all the relevant customer-related information can be viewed on a single screen. Now agents can address customers with their first name without switching to multiple screens.
Agent to Agent/Supervisor Chat & Broadcast Gadget
Transfer of information should be clear and quick among agents and supervisors at a contact center. This Cisco Finesse chat gadget allows inter-agent or agent-supervisor chats. It improves the efficiency of agents as they can receive assistance and information in real-time from fellow agents and supervisors. Information or messages can even be broadcasted for all agents.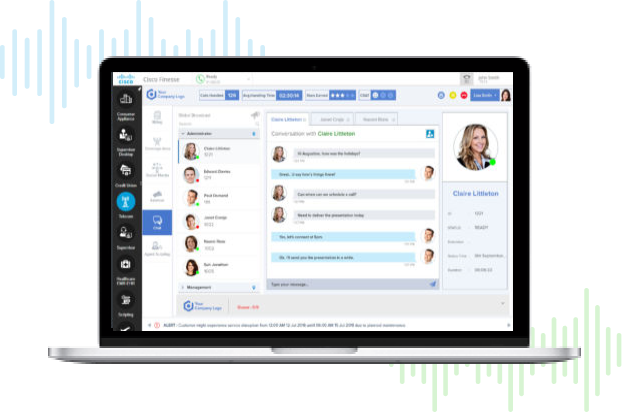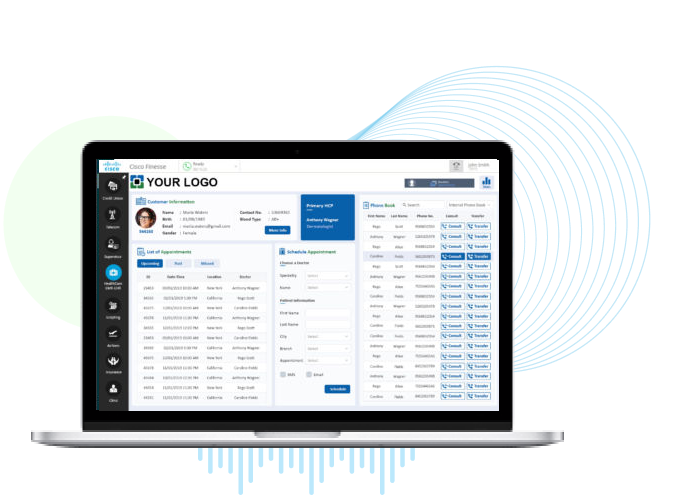 Agent Personal Phonebook Gadget
Inter-team communication has an essential role in creating an excellent agent and customer experience. Agent personal phonebook gadget contains internal contact details of other agents, department heads and more. This helps the agent in transferring the call to the concerned person in getting guidance when required. This Cisco gadget allows us to modify the contact list, change phonebook sharing rights, export contact and more.
Agent scripting tool enables agents to handle large call volumes efficiently. This gadget allows creating a series of dynamic guided scripts informing the agent on what next best action is required to handle the call. It largely saves training time, thereby enabling a 15 days old agent to handle calls like a pro. This Cisco finesse gadget is developed to offer consistent customer experience with all agents delivering a high level of engagement while adhering to the legal compliance.
Call disposition or wrap-up is an essential task that the agent needs to complete efficiently. Call disposition gadget is developed to save an agent's time lost in manually entering the call information on call disconnect/completion. This finesse gadget automatically processes the information and performs the required tasks for an agent to quickly take up the next call and handle large call volume with ease. This automated process will reduce manual errors as well for Cisco UCCE, UCCX, PCCE and CUCM contact center.
Seamless Integration with

Dedicated Customer Success Manager

Self Help YouTube Channel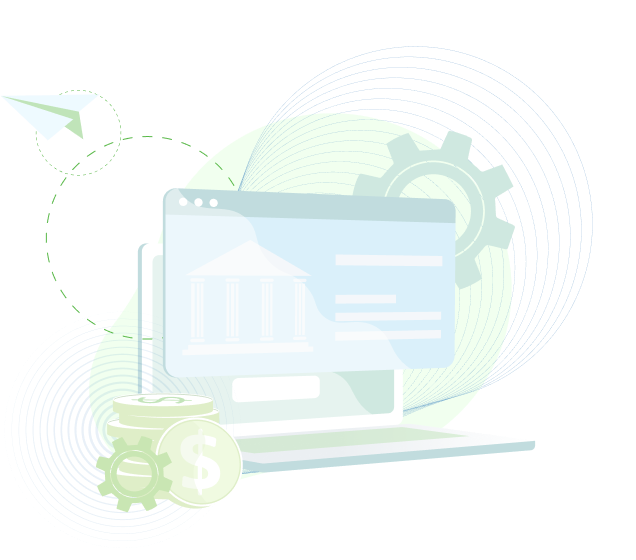 Ready to uplevel your customer experience and convert more leads?
Schedule a demo today to learn how you can close more sales, retain more customers and get more referrals