Connect Cisco phone systems to your business applications for increased agent productivity.
Deployments in 20+ Countries
Improve Customer Satisfaction with
Smart CTI Integration for Cisco
Streamline customer service operations by integrating the Cisco telephony system with leading CRM platforms like Salesforce, ServiceNow, MS Dynamics, Zendesk, Freshdesk, and EPIC. Give agents full control over calls and caller details, allowing them to handle interactions with ease, ensuring happier customers.
Embed Cisco telephony controls within your CRM environment for efficient call management.
Drive more meaningful conversations by equipping agents with key caller details on a single CTI interface.
Rope in contact center efficiency with an affordable and simple-to-use CTI interface.
Superior Customer Experiences with
Cisco Smart CTI Connector
Simplify customer-agent interactions with a unified CTI interface for Cisco. Ensure faster resolution by putting key call functionalities at the agent's fingertips.
Improve Interaction Handling
with Integrated Call Controls
Uncomplicate call management for agents by allowing them to handle call operations from a single CTI interface. Ensure better use of intel and minimize manual errors with automated workflows.
Increased Agent Performance with Productivity Gadgets
Elevate operational efficiency in Cisco Contact Center with Novelvox's suite of productivity tools. Enable effective interaction handling and bring down agents' manual effort in pulling out relevant information with built-in productivity add-ons.
Manage Teams Better with Supervisor Controls
Maximize team performance with real-time monitoring and insights into agent performance. Allow supervisors to provide targeted coaching to agents by accessing call data and identifying areas for improvement for enhanced performance.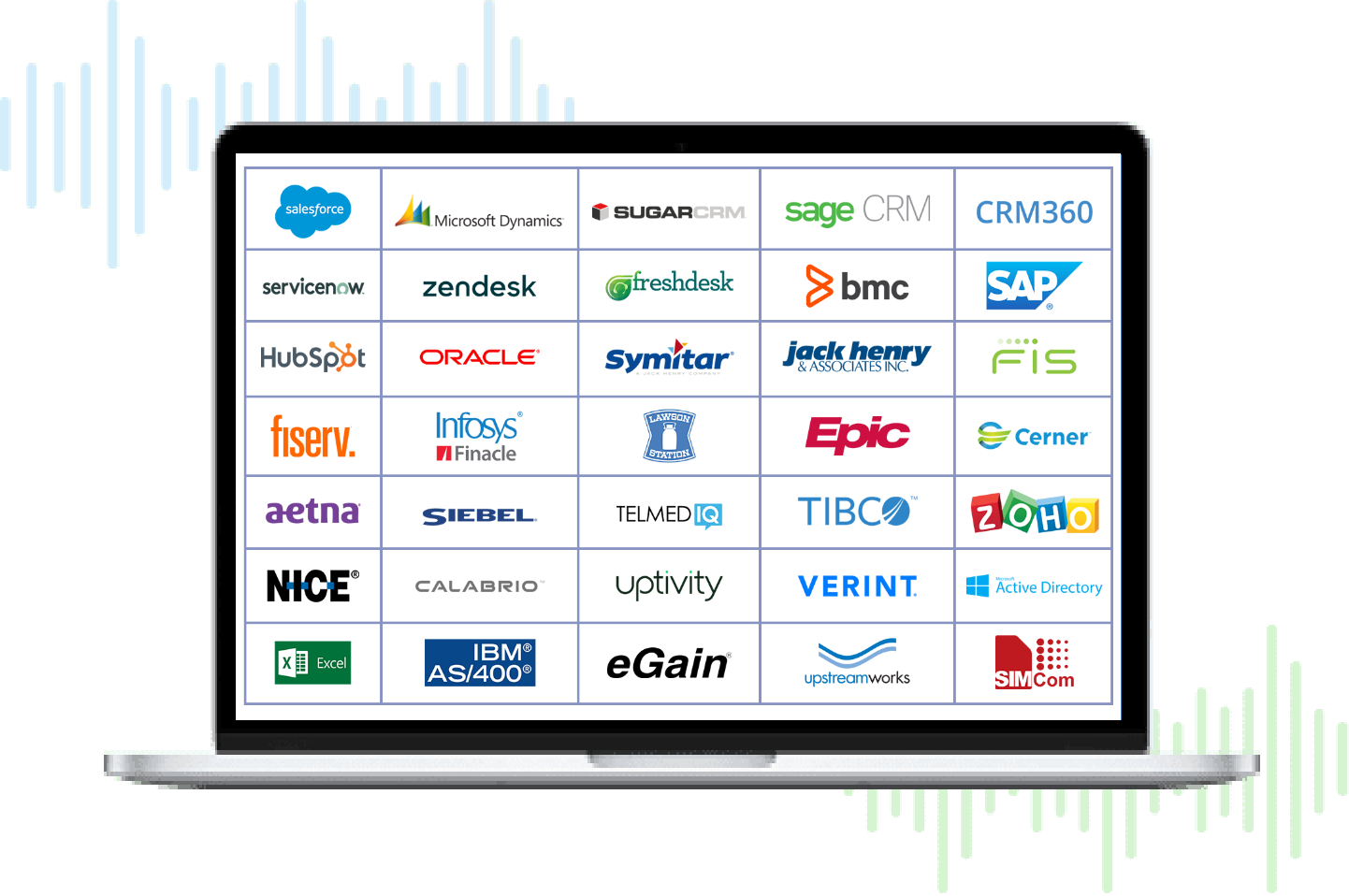 Out-of-the-box Integrations
for Workflow Automation
Enhance contact center productivity with ready to integrate business apps. Streamline workflows and reduce agent workload with ready-to-use integrations for over 75 third-party applications.
Our Featured Integrations