Until a few years ago, most customers who called into a contact center were simply looking for solutions.
Today's customers are looking for engagement and experiences.
Here's proof:
This study found that 72% of consumers expect companies to know their purchase history regardless of communication method.
And according to this research, two-thirds (58%) of consumers are willing to sever a relationship with a business due to poor customer service.
Both these studies show that customer expectations are changing, and they expect organizations to keep up. That's why organizations – and their contact centers – can no longer afford to do the "bare minimum" to serve their customers. Instead of simply ticking a few boxes as proof of their customer-centricity, they need to understand what makes their customers tick. They need to consistently engage with them and make an effort to deliver excellent customer experiences (CX) with every interaction on every channel, every time. The costs of failure are too high – a poor reputation, negative social media chatter, and in some cases, financial losses.
With an omnichannel contact center, organizations can reach more customers faster and better, and provide high-quality, personalized service on their preferred channels. This ensures more meaningful interactions for better customer engagement and consistently outstanding CX. An omnichannel contact center that integrates live chat and WhatsApp into its agent desktop is even better.
Live Web Chat and WhatsApp: Transforming Customer Relationships with Engaging Conversations:
When it comes to omnichannel experiences, a majority of customers use 3-5 channels to get their issues resolved. Although voice continues to remain popular, the preference for chat is also growing.
79% of consumers prefer live chats for instant responses and 63% of users return to websites that offer live chat.
With progress into Artificial Intelligence (AI), machine learning (ML), and business intelligence (BI) technologies, live chat has made significant strides in the contact center milieu – to the benefit of both customers and contact centers.
WhatsApp too is growing in popularity for commercial conversations. There are over 2 billion WhatsApp users around the globe (and rising!), which provides a massive reach potential for contact centers.
For busy customers, chat and WhatsApp offer a convenient way to reach a qualified person who can help solve their problem quickly and with minimal hassle. Since these mediums are not as "intrusive" as voice, they offer a seamless and easy-to-use method to find solutions to their issues (or answers to their questions), without needing to initiate a phone call that disturbs their schedule, or put up with other inconveniences like long hold times, annoying canned music, or a contact center that loves to play "pass the buck" with its customers. At the same time, they are also a lot more "personalized" than email, which means that they feel that they are treated as unique individuals, not as part of a generic crowd.
It's also worth noting that chat and self-service channels complement each other in the customer's quest for service, allowing them to control the resolution of their challenges, but also leaving the door open to ask an agent for further help.
For contact centers, live web chat and WhatsApp help streamline customer service and enable agents to serve a greater number of customers faster and better than ever. They get an effective means to offer personalized, real-time communications and even automate or reuse routine answers. This not only speeds up problem-solving, but also empowers them to focus on generating value with each interaction. This worthwhile endeavor ultimately boosts CX and ensures long-term customer loyalty.
For meaningful, two-way conversations that keep customers engaged and loyal, live chat and WhatsApp are both highly-effective mediums. For all these reasons, omnichannel contact centers cannot afford not to include them in their customer service repertoire.
Cisco Finesse Agent Desktop with built-in Live Chat and WhatsApp integration:
Ready to get win-win results with every customer interaction?
The world-class Cisco Finesse Agent Desktop with built-in Live Chat and WhatsApp integration from CXI enables seamless multichannel conversations so contact centers can drive more online sales, increase conversions, and raise customer satisfaction. Ultimately, by incorporating these two popular channels into their platform, contact centers increase their chances of delivering high-impact CX with every interaction.
Deploy it as part of your omnichannel contact center, and take advantage of a single agent desktop, integrated, 360° views of customer information, as well as powerful analytics capabilities. With this solution, you can reach out to more customers, decrease AHT, increase conversions and ultimately raise CSAT.
With this unified solution, you can also:
Provide targeted, timely service from skilled agents in a way that customers find most comfortable and convenient
Transform customer relationships with conversations that are less transactional and more meaningful
Increase conversions by providing relevant information quickly
Deliver real-time personalized support to solve problems quickly and ultimately improve CX
Key features:
Pre-integrated omnichannel solution: One agent desktop and schedule across all channels for quick, proactive engagement
Automated skills-based routing: Customers are automatically routed to the best agent, not just the first available agent
Customer profiles and interaction history: Agents have real-time access to every customer's data so they can tailor every interaction with the right context
Easy channel switching/escalation: Sessions can be easily switched to a phone call or a screen-share session to keep the conversation going towards a beneficial outcome
Canned responses: Common questions can be quickly answered to save time for customers and improve agent productivity and efficiency
Typing indicators: Agents can see when the customer is actively typing so they can be prepared and proactive with the right answers
Enhanced security: Built-in HTTPS and Transport Layer Security (TLS) to secure chat sessions with no fear of data loss or eavesdropping
Make every conversation personalized for memorable CX and long-term, high-value customer relationships. Explore the Cisco Finesse Agent Desktop with built-in Live Chat and WhatsApp integration.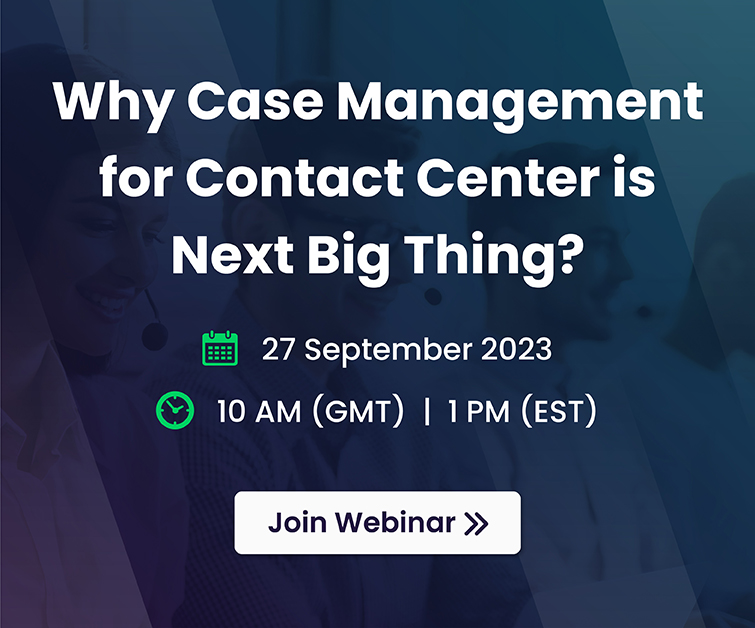 Subscribe to our free newsletter and get blog updates in your inbox