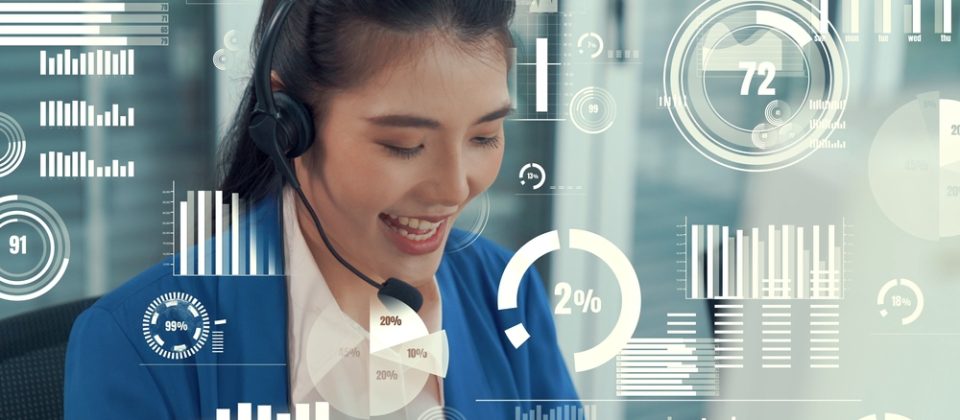 Contact center productivity is a process that can't be centered around sub-optimal guesswork. What it requires is clarity into performance and enhanced agent accountability. Metrics are a powerful way to achieve this in order to step out of the subjective-intuitive framework. Clearly identifying an agent's performance is a must to set achievable goals. Metrics, in this context, help track progress and improve accountability as agents try to reach the set targets.
Moreover, understanding industry standards for these metrics enable contact centers to objectively review where they stand in the competitive arena.
So what are some of the key metrics every contact center must assess their agents against?
1. Call Abandonment Rate
An abandoned call is a call that is hung up before starting a conversation. CAR below 2% is generally considered good. A high call abandonment rate means that the customer satisfaction rate is poor and too many people hung up before getting the service they were seeking.
In order to reduce CAR,
Avoid complicated IVR menus. Simplify the options to prevent customer frustration
Upskill agents to handle complex customer queries
Empower customers with alternative resolution channels that can help retain customers without burdening agents.
2. Average waiting time
All the time when a customer is not engaged with an agent is wait time which gives a fair idea about call center efficiency. Also, the longer a user is kept in stasis, the more likely they are to spread a negative word of mouth, which can be detrimental to brand image.
Reduce Average waiting times by
Increasing the number of agents taking up calls during peak call times
Diverting simple transactions to self-service IVR
Setting call queue limits for each skill you route your calls to
3. Call Transfer Rate
Not all agents are suited to resolve all types of queries, thus call transfer becomes vital to achieving call resolutions. Most of these transfers are necessary but customers rarely enjoy this experience. Thus it's important to keep such transfers to a minimum.
Reduce Call transfer rates by:
Training agents about the product
Using call scripting solutions based on NLP to upskill agents
Skill-based routing to address customer queries effectively
4. Cost per call
The average cost incurred by the call center for each call it handles goes up if the customer's queries don't get resolved efficiently. It reflects the operational costs of a contact center and the efficiency of resource allocation therein. Companies usually set an ideal CPC to maintain the threshold.
Reduce cost per call by
Monitor agent performance for faster call resolutions
Opt for multiple communication channels to take the pressure off agents
Use cloud-based contact center services to cut down IT costs
5. QA scoring (Call Quality Analysis)
QA scoring helps in assessing a call center's call quality. A comprehensive analysis of the recorded calls and matching them against preset standards gives a fair idea about the level of professionalism, and courteousness, in agent's greetings.
Improve QA scoring by:
Encouraging agents for peer feedback sessions to randomly analyze inter-organizational calls
Deploying a driven method for better analysis
Measure various performance indicators like advisor quality, customer satisfaction, and compliance risk using an automated scorecard
6. Call Arrival Rate
By measuring the average number of incoming calls that a contact center receives in a specified time, say day, hour, or minute, a fair idea can be estimated about the number of calls to be answered or put on hold during that specified time. This KPI can be especially useful to identify trends over time.
Improve call arrival rates by:
Using integrated systems to prevent traffic logjams
Upscale agent pool and prepare them for heavy load
Upgrade system requirements for the quality support
7. Active and Waiting Calls
This KPI measures the current volume of calls compared to the number of callers waiting to connect with an agent. The real-time status of this metric helps give a fair idea about the agent's performance. If too many calls are being put up on hold, it invariably leads to a poor customer experience.
To reduce high waiting calls:
Encourage agents to resolve calls on a timely basis
Incentivize agents on their performance
Optimize the call routing protocol
8. First Call Resolution (FCR)
The ability of agents to resolve customer queries the first time around is FCR. Measuring this metric has become especially complicated in today's omnichannel milieu, as it can be challenging to gauge which interaction was truly the customer's first contact. Maintaining a 70%-75% standard can be competitive.
Improve FCR by:
Streamlining the support workflow with CRM integration
Deploying Automatic Call Distribution (ACD) software for faster query resolution
Reducing escalations and speeding up resolution.
9. Longest Hold Time Rate
Putting callers on hold during peak traffic hours becomes a necessity. The hold time rate KPI measures the longest time a customer was on hold before the agent could connect with him. It helps to identify the efficiency of agents in dealing with customers, especially during peak hours.
Reduce the longest call on hold by:
Updating the knowledge base and call scripts
Improving self-service with IVR
Offering omnichannel experience services
10. Call Volume
To get an idea about the number of calls that were handled by an agent during a specific time period, the call volume metric is measured. Quite a few organizations also measure this as the ratio between calls handled by agents and automated systems like IVR.
To enhance call volume:
Optimize the workforce schedules
Categorize calls handled by agents vs auto attendants
Adopt user-friendly IVR systems
11. Wrap-up Time
The job of an agent is not limited to handling calls only. Their task also includes ensuring customer satisfaction by resolving their queries end-to-end. This is often referred to as post-call processing or after-call work.
Reduce the wrap-up time by:
Documenting the reason for the call

Noting call outcomes and follow-up steps

Notifying other departments about the caller's concerns

Sharing resources with the caller
12. Average Speed to Answer (ASA)
ASA refers to the time taken by an agent to pick up the line. From the time the caller leaves the IVR to the time he connects with an agent, the clock starts ticking. The ideal industry standard for ASA is believed to be between 25%-40% of the average handle time.
Improve the ASA by:
Using effective skill-based call routing
Equip customers with a callback feature
Employ AI to deal with repetitive tasks
13. Average Handling Time (AHT)
The total duration of one customer interaction is AHT. It encompasses the talk time, hold times, and any follow-up tasks involved in the communication process.
A good AHT industry benchmark (average) is 6 minutes, and 3 seconds.
Improve AHT by:
Reducing interaction times and shaving time from tasks involving information search, data entry, or case follow-ups.
Provide agents with ready answers or useful guidance by creating a cheat sheet
Deliver fast and efficient service, by using an agent script
14. Occupancy Rate
This metric measures the time an agent spends on a live call or dealing with tasks related to those calls. Setting the ideal occupancy rate at 85%-90% can ensure agent productivity to a great extent, given the exception that the rates keep changing due to a slew of other factors.
Improve agent's occupancy rates by:
Monitor call volumes at different times
Reduce the staffing levels by giving customers self-service options
Improve call handling through cross-training programs
15. Agent Attrition Rate
This rate highlights the pace at which agents in a contact center leave their jobs. Holding on to agents for longer periods requires incremental steps to improve agent experience. It is a major problem in today's contact center industry where the rate stands at 42% according to a NICE survey.
Reduce agent attrition by:
Reducing agent workload with automation technologies
Encouraging and motivating agents with the help of wallboards
Investing in good training programs
16. Customer Churn Rate
Customer churn is the usual cycle of losing and acquiring customers. Irrespective of the quality of products and services, every organization witnesses churn. It helps us in assessing the effectiveness of marketing efforts and overall customer satisfaction.
To reduce customer churn rate:
Target the right audience for your customers
Diversify communication channels to keep customers engaged
Train customers to be competent and fast in service delivery
17. Agent Utilization Rate
The ratio of the work produced to the work capacity gives Agent utilization rate. The lower the agent utilization rate, the higher the cost per call. By showing the agent's performance, it shows the gap that exists in achieving business goals.
Agent utilization rate can be improved by:
Deploying visual assistance tools to simplify communication
Upskilling agents to do their job efficiently
Extending self-service options to customers
18. Customer Retention Rate
A metric that allows you to measure the number of customers that your organization has retained, over a period of time. While acquiring new customers can be resource-intensive, retaining existing customers can come across as high value yet not costly.
To improve customer retention rate:
Use cross-sell and Upsell strategies
Personalize the customer's journey
Make your agents understand what the customers truly want
19. Customer Effort Score
This metric reflects the ease with which your product can resolve a customer query. It's usually derived from customer surveys like, "On a scale of 1-5, how useful was this service in resolving your query?" The customer effort is reflective of their satisfaction.
Improve the score by:
Offering multichannel solutions to customers
Reducing customer wait times
Extending self-service tools to reduce customer effort
20. Customer Satisfaction (CSAT)
CSAT measures the customer's satisfaction with a particular service or product. Targeting the "here and now" reaction of the customer to a specific interaction, measures an ongoing relationship between the company.
Improve the CSAT by:
Leveraging third-party avenues like social media to enhance the customer experience
Delighting customers with quick query resolutions
Using agile technologies like AI, and ML to offer intuitive services
21. Case Escalations
This metric refers to an escalation from an agent to a supervisor. It caters to an issue that needs to be tackled on priority because it could indicate serious gaps in an agent's skills or training benchmark of less than 10% to be ideal.
Lower call escalation rate by:
Upskilling agents for effective query resolution
Delivering product knowledge and context to agents for successful resolutions
Enable supervisors to assist agents on live calls via Supervisor Desktop
22. Net promoter score
While CSAT measured customer satisfaction with respect to a particular product or service, NPS takes into account the overall loyalty of a customer to your brand. Ratings on questions like, "How likely are you to recommend this product to your friend?", reflect the NPS.
Improve net promoter score by:
Consulting root cause analysis
Listening to your customers
Improving personalization standards
23. First Response Time
Customers have become impatient owing to the fast pace of services today. Contact center stalwarts have started focusing on bringing down the time it takes for a customer to get in touch with an agent after placing a call.
To improve First response times:
Building a robust knowledge base
Reduce agent's multitasking
Embrace conversational channels
24. Average After-call Work Time
Agents are not only tasked with handling calls but also finishing operational tasks related to these calls, which is the average after-call work time. High values for this metric reflect agents' unproductive methods in dealing with customers.
Reduce average after-call work metric by:
Encouraging agents to make detailed notes while on calls
Logging the calls
Appointing an agent for follow-up
25. Service Level and Response Times
The traditional way for contact centers is to follow the 80/20 rule, i.e. answer 80% of calls in 20 seconds. And as surveys suggest, contact centers are trying to improve this further. As customers seek an "immediate" response from customer service, this metric becomes quite pivotal in improving brand loyalty.
Improve response times by:
Automating common responses to emails using a customer case management tool
Empowering agents with in-context guidance and an integrated knowledge base to find quick answers
Providing customers with a self-service portal to reduce call volumes so customers that really require a human touch can reach an agent with little or no wait time.
26. Peak-hour Traffic
It refers to the specified time of the day when call volumes are significantly higher. It helps organizations in assessing traffic and thus allocate resources accordingly.
Manage contact center during peak hours by:
Adjusting agent's schedule and break times
Facilitating omnichannel customer communication
Using IVR to facilitate self-service options
27. Repeat Calls
If customers are calling agents again and again with the same query, it can become a cause for customer frustration and your organization may end up losing customer loyalty. Organizations are on the lookout to potentially reduce the need for customers to call back.
Reduce the number of callbacks by:
Equipping agents with the right knowledge to resolve queries the first time around
Breaking down organizational silos
Implementing an effective last-agent routing system
28. Percentage of Calls Blocked
This metric measures the number of inbound and outbound calls that receive a busy tone. This can become a potent factor in causing customer frustration and impacting loyalty in the long run.
The number of calls blocked can be reduced by:
Improving the agent's availability
Configure software in a manner that calls queuing can be optimized
Using queue callbacks and queue to voicemail
29. Average Age of Query
This refers to the average time for which a query that couldn't be resolved in the first call, remains open. It gives an insight into the channels and engagement approaches that have led to such longer resolution periods.
Reduce the average age of query by:
Using omnichannel engagement solutions
Ensuring a seamless flow of information
Investing in good training modules to ensure FCR
30. Call-back Messaging
This is the number of callback requests a customer makes who would rather avoid long wait times. Since customers aim for faster query resolutions, it's pertinent to keep this metric to a minimum for better customer satisfaction.
Reduce the callback queries by:
Focusing on FCR and faster responses
Empowering agents with self-service options for faster resolutions
Deploying skill-based routing
31. Call Setup Success Rate
An organization receives umpteen calls in a day, but not all are going to be successful. This metric helps get an idea about how many of the calls are going to be successful in a day. It ensures better allocation of resources and a high level of successful connections.
The setup success rate can be improved by:
Understanding customer needs and delivering at par with their expectations
Using integrated services to improve personalization
Upskilling agents to resolve queries faster
Wrap up…
Measuring important call center metrics is the starting point for delivering competent customer service. Measure the most relevant KPIs and boost agent efficiency for a delightful CX in 2023.
NovelVox works with contact centers all over the world to boost their efficiency, improve customer satisfaction, and meet their business goals. Want to know how we can help you surpass these industry standards? Get in touch with us today!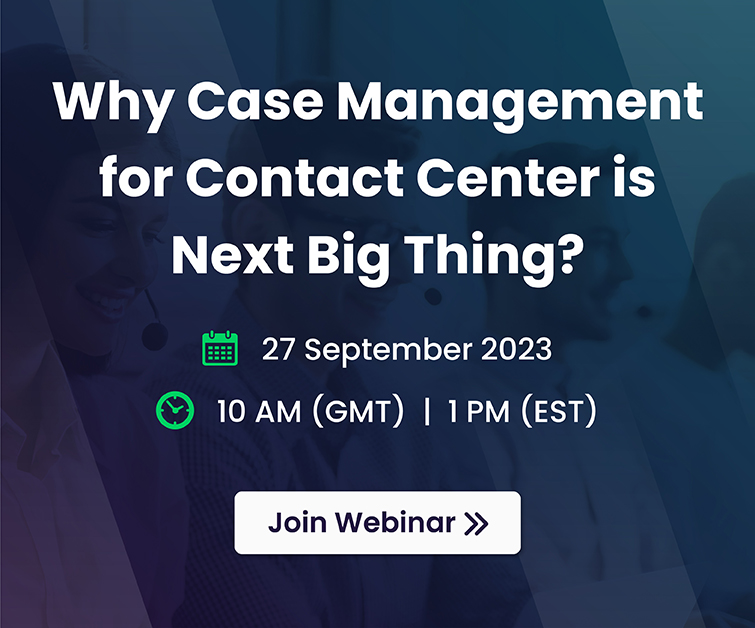 Subscribe to our free newsletter and get blog updates in your inbox