Agent: "Welcome to ABC company, how may I help you today?"
Customer: "Can you share the status of my query? It's been a week and I don't see anything coming to me."
Agent: "Sure, sir. Can you please tell me your name, phone number, and date of birth to serve you better?"
Customer: "What a waste of time. I have been your customer for ages now and you still ask for these details every time I am here. Well, my name is …… Now what about my issue"
Agent: "Thanks for the update, sir. Can you share your ticket number for me to track the status"
Customer "What's wrong with you people? I don't remember it. I need to escalate this. I am tired of all this."
Ouch, this hurts bad—a big-time challenge faced by numerous contact centers because of poor integration.
Since the contact center has way more to deliver than just attending customers' calls, to make every activity a success, agents working at the contact center need to have smart and integrated systems. According to a survey, software system integration accounts for around 61% when it comes to technology obstacles at the contact center. Still, many contact centers do not think about it seriously. This blog talks about the importance of integration and the must-have CRM integrations with CTI and agent desktops for your contact center.
Why integration is necessary
No deviation
A customer can approach your business via any channel. If the systems don't speak well among themselves, your agent will never be able to offer customer satisfaction in the first go. With seamless integration, your agent can handle conversations across platforms without losing the call/conversation context.
Optimum performance
Integration saves significant time for agents lost in switching screens to collect the required information to attend the call or resolve queries. There is no need for juggling screens or memorizing details or the chance of missing any crucial information while attending a call. An agent is equipped with a unified view of customer information
Personalization
It empowers agents with required customer information even before answering a call or starting a conversation. The system auto-populates customer data for agents to address a caller with the first name and offer a personalized experience each time.
Business improvement
Integrations are not limited to agent desktops; they can further be applied to wallboards to have real-time stats of agent or team performance. It allows the team leaders or supervisors to monitor work and motivate the team to deliver the best—real-time performance monitoring with the right integration to help in quickly finalizing the next possible steps.
What happens when your contact center fails to have seamless integration
Poor performing agents
Higher attrition of employees
Low technical support to back the best performers
Unsatisfied customers with several queries
Low customer engagement and reputation
Dip in revenue
What integrations is your contact center missing
There are numerous integrations you can have for your contact center system, but it is necessary to analyze where your agents need what to create a seamless customer experience whenever they call your business. For instance, as per the above conversation –
Scenario 1
Agent: "Sure, sir. Can you please tell me your name, phone number, and date of birth to serve you better?"
Customer: "What a waste of time. I have been your customer for ages now and you still ask for these details every time I am here. Well, my name is …… Now what about my issue"
Here, the contact center is lacking CRM integration that provides correct customer information for a personalized experience. Some of the most popular CRM integrations with agent desktop or CTI connector include Salesforce integration, MS Dynamics, Freshdesk, UCM for Cisco Unified Call Manager, and more. So, how does a CRM integration with Cisco, Avaya, and Genesys helps
Offer personalization by empowering agents with customer information even before answering the call
Increase productivity by saving agents time lost in juggling screens to fetch information. Now everything is displayed on a single screen.
Reduce average handle time with screen switch as per IVR inputs, so the agent knows what to pitch for quick resolution
Unified interface to maintain call context with call controls, statistics, etc on one screen.
More satisfied customers as call hold times are reduced significantly
Scenario 2
Agent: "Thanks for the update, sir. Can you share your ticket number for me to track the status"
Customer: "What's wrong with you people? I don't remember it. I need to escalate this. I am tired of all this."
This scenario clearly states that contact centers have numerous tasks and one of them is handling tickets. This is a clear case of no or poor integration with ticketing software. Some of the popular ticketing software integrations include ServiceNow, Zendesk, and more. By integrating ticketing software with your Cisco Finesse, Avaya, or Genesys Contact center your agents can
Manage tickets without losing call context as everything is displayed on a single screen
Raise, edit status, and resolve ticket over the ongoing call
Update customer of status with advanced filters
Improve call resolution by cutting significantly on the hold time without deviating and more
There's a lot more to integrations and their power that can transform your contact center productivity in a big way. We will be getting back soon with more scenarios and integration types your contact center needs. You can comment if you need to know specifically about any integration. Till then explore the 70+ integrations offered by NovelVox to improve the agent's productivity and customer experience.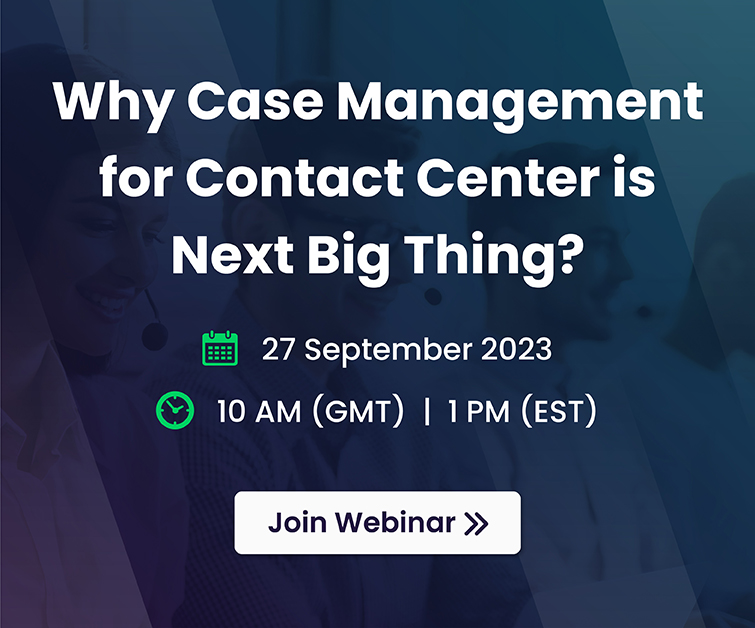 Subscribe to our free newsletter and get blog updates in your inbox