The grass looks greener on the other side and so does the job of a call center agent. People working at the contact center or outside think that anyone can become an agent. But the other part of the story is that agents play a crucial role in the contact center's success and can't be selected with closed eyes. They are the first point of contact for customers and are required to handle numerous tasks such as call resolution, handling customers' emotions, tracking, ticketing, and more. So, not everyone can be apt for being a brand face of the company. Below are some skills that are required in agents or needed to build in them for the best.
7 Skills Contact Center Agent Must-Have
1. Communication skills
An agent's major task is to communicate with callers/customers. This makes it imperative for agents to be effective communicators. To be a top-notch communicator, agents are expected to involve themselves in listening, understanding, and conveying the solution to the customer. It is not just about speaking clearly but also about using correct terms, and phrases, easy vocab, and offering the human touch.  In addition to verbal skills, an agent requires to have good written communication skills as well since contact centers are becoming omnichannel that involve texting, emailing, and more. Communication skill is a mandatory competency required by any agent.
2. Time adherence
Time is one of the most essential elements to look forward to. It is crucial for both customers and the organization. Agents need to have a good presence of mind to swiftly respond to queries and adhere to timelines. Such prompt deliveries save customers from being kept on hold and agents have reduced Average Handle Time (AHT) allowing them to take more calls. The flexible and organized behavior of agents makes them more time-bound, thus completing their tasks and calls efficiently.
3. Attention to detail
Dealing all day with customers make agents miss details because of the monotony at work, subsequently losing valuable customers. So, an agent must be an attentive listener who can carefully hear a customer and provide satisfying answers. An agent with a habit of taking down notes is likely to seek better clarification and solutions. Else, the customer won't get enough satisfying replies from the business. In the interview process, this can be well-checked if an agent is a silent listener who asks relevant questions or just a blabbering guy. This behavior can help the customer feel comfortable and lighten the tense atmosphere.
4. Knowledge retention
Another essential skill to monitor is the knowledge retention capability of an agent. They are the face of the business which makes it imperative for agents to have complete and proper knowledge of the company, its products, services, processes, and more. This makes the agent more confident and grows customers' trust in the company. Also, an enhanced knowledge base helps in up-selling and cross-selling. Knowledge retention benefits in remembering the interaction that happened with the customer for agents to create informative call context notes and call wrap-up summaries. A more informed discussion is likely to create a positive patient experience. Further, an agent with has an attitude of improvement or a desire to learn more about skills or technology is a source of revenue for the organization.
5. Problem-solving attitude
A contact center is a place where most customers or prospects come up with queries or problems, all day long. It could be for product/service inquiries, filing a complaint, checking the status of the complaint, and more. An agent is thus required to have a positive attitude and confidence that helps in carrying a problem-solving attitude. It generates higher enthusiasm and lowers anxiety among agents while handling any client issues. Further, this will ensure customers some resolution. This positive attitude helps an organization is to achieve higher First call resolutions (FCR) and reduced AHT. A creative mind will come up with workable solutions that can benefit both, the company and the customer. This increases the count of returning customers and brand loyalty.
6. Patience
It is imperative to judge an agent on the grounds of calmness under pressure. It is the toughest task as the agent is required to deal with numerous calls daily. The caller might yell, refuse to hear, repeat their concerns, and more. In such scenarios, it is necessary to remain calm and understand the pain points of customers. An agent needs to have empathy for the caller and step in their shoes to know that the solution matters a lot to them. Such an attitude makes them a good listeners to pitch relevant information or offer to new and existing customers.  This quality differentiates a good caller from a great caller.
7. Speed
An agent having the above qualities is likely to have good speed to handle large call volumes with increased FCR and decreases AHT. Quick working is required but without compromising on quality. This saves from having numerous agents on the floor thereby resulting in smooth running. Further, callers are not put on hold for a long time which creates a positive experience for the customers.
In addition to the skills, the efficiency of an agent is also impacted by
Contact Center Solutions
Agent Desktops:
Contact centers need to upgrade to agent desktops that offer seamless integrations. This saves an agent's time lost in toggling screens to fetch the required information. An industry-specific agent desktop offers a unified view of all the customer details integrated from 3rd party software under the fields selected by the business. It allows agents to create a personalized experience for the caller, increase FCR, and handle large call volumes.
Wallboards:
Another essential thing that impacts the call center agent's performance is Wallboard. Intuitive and interactive wallboard helps in real-time monitoring of agents' performance and motivating them. It allows agents to have a unified view of their efforts in accordance with the company's goals and expectations. They can view other team members' performance and keep themselves motivated to do better.
Agent Scripting Tool:
Also, the use of a call center agent scripting tool that saves time and effort invested in training can help even a new joiner to hand calls like a pro. It helps in the creation of a series of dynamic guided scripts related to all processes handled at the call center. Along with consistency and adherence to compliance, scripts help in the quick resolution of customers' queries.
To wrap up, the performance of a contact center is majorly dependent on an agent, which makes it imperative to do a wise selection. But it also requires timely grooming of employees and providing them with required contact center software solutions by NovelVox that minimizes the roadblocks.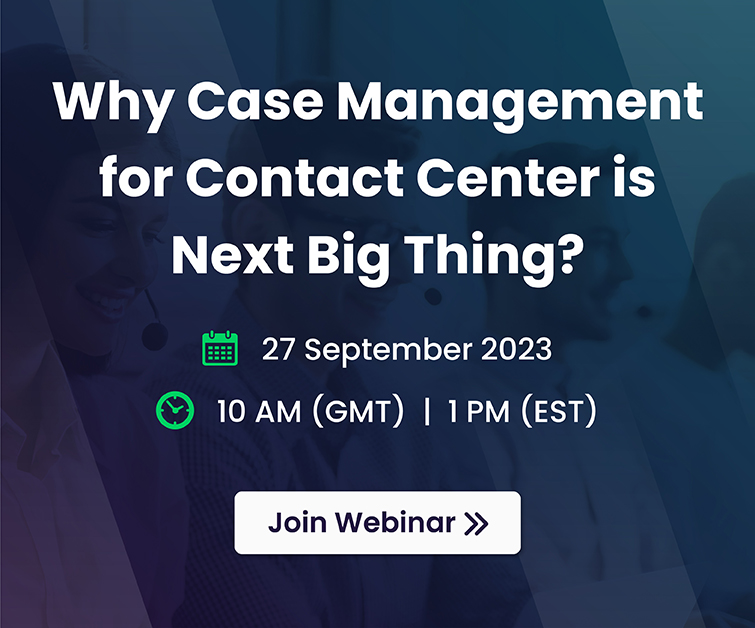 Subscribe to our free newsletter and get blog updates in your inbox