Are your agents empowered enough to resolve queries in a timely manner? Can they access customer information seamlessly? Are they simply resolving queries or have they mastered the skill of personalized interactions?
Agents are at the very heart of business-to-customer communications. They are central to all customer service operations and hence responsible for delivering delightful customer interactions across all touchpoints. However, dealing with repetitive data entry, context-less call transfers, and multiple screen switches can contribute to customer frustration and make your agents stressful and inefficient.
Luckily there's a solution to handle such inefficiencies – Computer Telephony Integration or CTI, which connects your phone systems with CRM and brings the much-needed agent automation into picture.
5 Reasons to integrate your CRM and Phone Systems
1. Eliminate Unnecessary Screen Toggling
75% of a typical customer support call is spent looking for client account information.
Customer expectations have soared in recent years and a single bad experience is enough for them to switch brands. If agents have to keep their customers on hold while arduously switching multiple apps in the background to fetch details, customer frustration is bound to follow. However, by bringing your phone and CRM systems together, you can free up your agents from manually fetching customer information. Instead, they can be empowered with one, unified interface that allows handling customer calls from within the CRM screen.
Here's How:

With effective computer telephony integration, your agents get a unified CTI interface which embeds right inside the CRM screen, thus providing your agents with all call controls and key caller information at a single place. This means, agents can seamlessly handle calls and share relevant customer information without even leaving the CRM.
Key CTI Features that eliminate screen toggling
Screen Pop
Embedded Call Controls
Agent State Change Controls
2. Enable Contextual Call Transfers
44% of customers report being annoyed or irritated when kept on hold for 5 to 15 minutes.

We are living in the digital age where customers expect lightning fast responses and are least interested in repeating information, not even during call transfers. With disparate phone and CRM applications, agents often have to put customers on hold ( during warm transfers) or transfer the call directly to an expert without passing the call context, leading to customer annoyance and longer call handling times. Unifying your CRM and phone systems allow your agents to transfer a call along with its context.
Here's How:

A CTI connector equips your agents with all call transfers controls within the CRM environment, which means they can easily transfer calls to other agents without leaving their CRM screen. However, the best part is the ability to transfer the last active CRM screen which enables agents to transfer the call context while saving both agent and customer from repeating information.
CTI Features that enable/enhances contextual call transfers:
Embedded call transfer controls( Consult, Conference, Transfer)
CRM Screen Record
Associate Records
3. Cut Down on Call Handling Time
44% of agents lack the tools they need to do their jobs efficiently while 34% believe they don't have the right customer data available at the time of request.
Call handling time is often seen as a combination of average talk time, hold time, and wrap time. Working with disconnected apps means asking customers to repeat information( increases the talk time), validating information( increases the hold time), and manually adding/updating call notes ( increases the wrap-up time). In short, the more applications the agent has to deal with, the longer the call handling times become.
On the flip side, connecting your phone and CRM system using a CTI connector not just reduces call handling times but improves the overall experience both for agents and customers.
Here's How:

CRM and phone system integration leveraging CTI connectors empowers your agents to handle calls while still being on the CRM, which saves time on information sharing. Agents can easily authenticate callers, validate basic information from CRM, analyze interaction history and that too seamlessly. Furthermore, with features like contextual screen pops and automated call logging, it's possible to fuel agent efficiencies and streamline customer service workflows – leading to faster response times and better first call resolutions.
Features that help improve AHT
Screen pop
Contextual Call Transfers
Click to Dial
4. Personalize Caller's Experience
More than one in three consumers (38%) expect agents to have prior information about their query and its context.
Personalization is more than just knowing your caller. Customer expectations today have gone beyond simple personalization to proactive assistance. This requires agents to know the problem beforehand, understand complete call context, and map callers' journey without asking them to repeat information. Though CRMs are often loaded with 360-degree customer information, gaining a seamless access to the relevant information can be hard, especially during live interactions. Connecting your CRM and Phone system can help bringing desired personalization into the system,
Here's How:

A CTI connector embedded inside your CRM helps synchronize CRM contacts with the phone system. This means, your agents will be able to identify callers with their names and basic contact details right inside the CTI interface, hence eliminating the manual effort to search for callers' information or repeating information. Further, the contextual screen pops and the readily available customer information ( from CRM) on the same screen empowers them to resolve queries faster. This helps personalize the customer experience while improving the regular, disconnected experience for agents.
5. Fuel Agent Efficiency with Blended CRM Capabilities
To heed to the ever-evolving customer expectations, it's imperative to replace the slower, manual call handling processes with effective, and integrated workflows. Managing customer data in one app and handling calls via another,is an inefficient way of managing customer queries as it involves manual efforts and requires information repetition. This inefficiency paves the need for workflow automation to improve agent experience.
Integrating your CRM and phone system empowers your agents with powerful productivity features which helps automate agent tasks while enabling them to deliver delightful customer interactions.
Here's How:

It allows your agents to contact customers and prospects with just a single click, thus saving them from toggling between screens just to search customers and validate information. Furthermore, it simplifies agents' life by eliminating the need for manually logging calls along with interaction details into the CRM. Thanks to the automated call logging feature, powered by CTI connectors!!
Features enabling automation
Automated call logging
Click to Dial
CRM workflow integration
Custom Screen pop flow
Conclusion

Happy agents means happy customers. However, to keep your agents happy and stress-free, it's imperative to simplify their complex workflows and empower them with the right tools. Integrating your phone systems and CRM using CTI helps unify the agent experience so that they focus on what matters the most i.e delivering exceptional customer experiences with faster response times.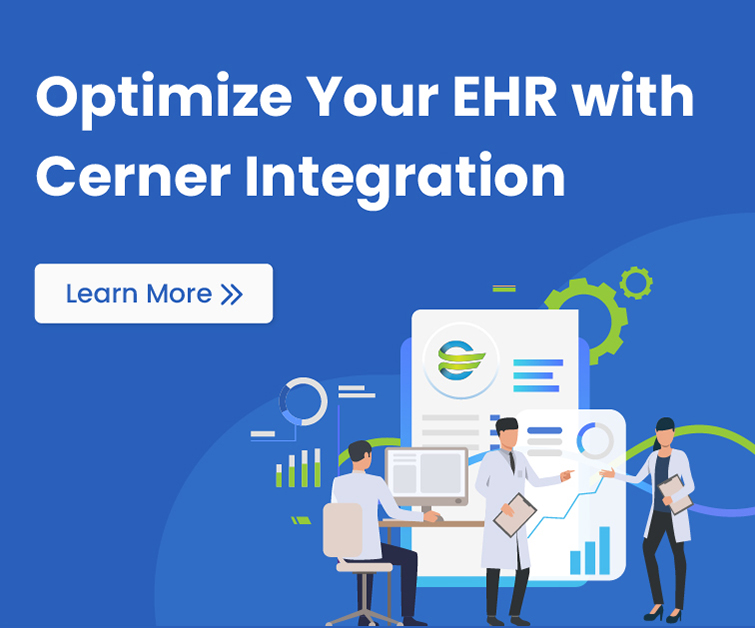 Subscribe to our free newsletter and get blog updates in your inbox