Transformative Contact Center Solutions for Customer-focused Banks & Financial Institutes
Optimized Support, Empowered Agents, Happy Customers
Next-gen Customer Support for Banking
Deliver Rich Customer Experiences and Increase Customer Lifetime Value (LTV)
NovelVox empowers modern banks to deliver meaningful customer experiences, personalized attention and lightning-fast service through a rich suite of contact center solutions. By leveraging our Unified Agent Desktops, Conversational AI and omnichannel support — banks can move beyond transactions to experiences, and ultimately garner customer loyalty, increase customer retention, and amplify customer LTV.
The integrated Agent Desktop integrates seamlessly with core banking applications to deliver exceptional CX and boost customer lifetime value.
Personalized, Real-time Support
Deliver instant and personalized help and support to complete transactions and resolve queries faster. 
End-to-end Security for Complete Peace of Mind
The integrated Agent Desktop integrates seamlessly with core banking applications to deliver exceptional customer experiences and boost customer lifetime value.
Empower agents to manage their own performance with real-time, detailed and comprehensive dashboards
Data-rich Reporting, Actionable Insights
Leverage historical reporting, real-time monitoring and social wall monitoring to evaluate agent/contact center performance, and make informed decisions.
Manage tickets and interactions from one screen by using a powerful, cloud-based case management with built-in CTI and reporting capabilities.
Convert Conversations into Relationships
with Full AI Toolset
Take your bank's customer support into the digital
stratosphere.
Say goodbye to ineffective email support and make the most of every email interaction with Email Assist.

Pitch the most appropriate response with real-time suggestions and information inputs from the integrated Knowledge Base.
Natural, Human-like Interactions
Chatbots can understand human language requests, "converse" in a natural manner, and deliver smooth engagement experiences.
Understand user queries and deliver relevant, contextually-aware information that quickly addresses their challenge or resolves their query.

Easy Conversations and Transitions
The bots can easily take care of common queries and simple requests. For more complex requests, they can seamlessly transfer conversations to human agents. Either way, customers get the lightning-fast service and personalized support they expect.
Consistently Customer-focused
Bots may be machines but they don't behave like machines! Deploy a smart bot that always focuses on the customer's needs and delivers personalized experiences that impress, delight, and garner loyalty.

Powered by Conversational AI and intelligent capabilities like sentiment analyzer and chatbots effortlessly understand customer intent, gauge sentiments, and transfer conversations to a live agent based on predefined logic and intelligent decisions.
Conversational AI for Banks
Boost Sales, Reimagine Customer Service
and Drive Brand Loyalty with InfiBOT with
One bot, multiple channels – that's the promise of InfiBOT!
Give customers a quick, convenient way to bank with an automated chatbot that works across multiple digital channels. Extend human-like conversations with virtual agents, and scale up your bank's contact center without increasing headcount or costs.
Augment your human agent workforce with bots to deliver quick resolutions to Level 1 queries. You can even be available 24×7, so no customer is left unattended at any time
Quick no-code implementation, seamless conversation routing from bot to human agent, and personalized conversations at scale – InfiBOT brings all these capabilities to the banking industry..
Monitor and Improve Performance
Track bot performance, tweak workflows seamlessly, change logic, and publish updates instantly to improve performance over time.
InfiBOT seamlessly handles everyday
transactions, requests and questions
Leverage InfiBOT for
Multiple Use Cases
seamless omnichannel engagement
Connect and Engage with Customers on their Favorite Channels
Start a conversation on any channel and keep it going on any other channel for seamless, low-friction omnichannel engagement. Track every interaction in a unified agent desktop, so you never lose a single conversation or customer, and resolve every query to satisfy and delight customers.
Expedite support and boost operational efficiency
Scale Easily and at Lower Cost
With Intelligent AI
NovelVox brings the power of Artificial Intelligence to help banks meet new customer demands and ensure operational resilience. With the power of AI-based tools, banks can support customers better, gain a competitive advantage, and drive superior business outcomes. Best of all, these tools are scalable so banks can scale up or down as needs change.
End-to-end Flow Development
Meet customer needs at every stage of their journey, and deliver superior performance that ensures their loyalty.
100s of Predefined Banking Workflows
Pre-built workflows to quickly resolve common customer queries, including balance enquiries, loan applications, lost cards, account access issues, and more.
Enterprise-grade Customization
Customizable solutions that easily integrate into your existing infrastructure with minimum complexity.
Loans and Lines of Credit
Wide Contact Center Compatibility
NovelVox Solutions Compatible with All
Contact Centers
NovelVox solutions work seamlessly in banking environments while offering ready integration with leading contact centers, including Cisco Finesse, Webex, Avaya, Genesys, Amazon Connect, Five9, Zoom and Dialpad. Regardless of your setup, we have an offering that will satisfy all your support needs
Ready for the Future of Banking
Integration-ready, Scalable Technology
for Banks
Easily integrate core-banking apps including Jack Henry, Symitar, Fiserv, CRM 360, Infosys Finacle, FIS Integration, and dozens of other third-party integrations to eliminate unnecessary silos. Sync every business function, and deliver in-depth customer information on demand. NovelVox solutions are future-ready and scalable to help banks meet customer demands now and in the future.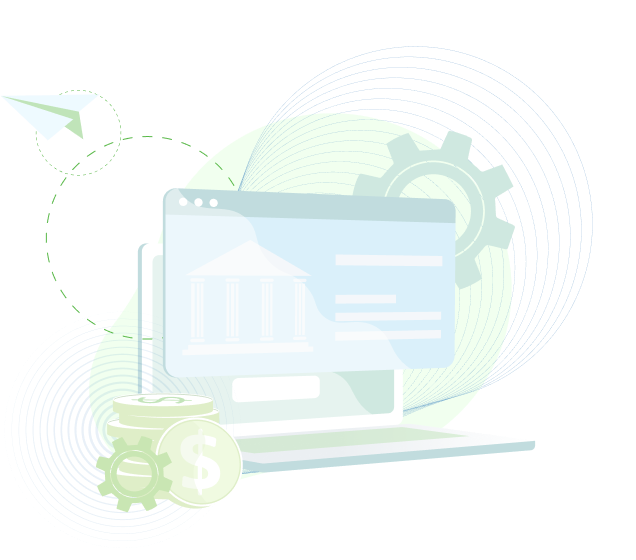 Ready to uplevel your customer experience and convert more leads?
Schedule a demo today to learn how you can close more sales, retain more customers and get more referrals