Serve customers at scale with a human-like Chatbot
The most human conversations your customers can have - with a bot
When your customers have a question or a problem, they want to speak to someone who
understands and finds solutions. InfiBot does.
Chatbot Optimized for your Business
Deploy smart Conversational AI that uncovers your customers needs
InfiBOT AI analyzes your customers' language to comprehend what they need in real time.
Become a conversational enterprise
Respond to customers faster with a high-touch bot assistant
Resolve customer requests in minutes. InfiBOT works for you 24/7 and handles a large volume of customer requests, both simple and complex, freeing up agents' time to focus on critical tasks.
Set up custom rules to route inquiries to live agents when InfiBOT gets stuck or let AI make routing decisions based on customer sentiment.
Let InfiBOT fill your pipeline with leads. Create rules based on visitors' browsing history and past chats, and InfiBOT will engage visitors 24/7 and move them along the customer journey. Qualify and route leads to optimize conversion.
Don't just make sales. Make repeat sales with hyper-personalized account-based marketing. InfiBOT will suggest upgrades and add-on solutions to your customers based on their account status and past interactions.
Automate support for faster customer resolutions and offer tailored, account-based responses. Personalize answers for a concierge feel.
Speak your customers' language. Literally.
Robust multi-language support for today's enterprise
Gauge customers' mood with Sentiment Analyzer
InfiBOT detects customers' tone and disposition and presents strategic responses that align with your customers' real-time sentiment.
When AI identifies a negative sentiment trend in a conversation or detects that an issue is taking longer to resolve, it'll route the conversation to the best skilled agent based on the context of the chat.
Bots that live where your customers are
Omnichannel assistants that are always ready to help – no matter when or where your customers need it.
Engage customers and build loyalty with personalized conversations
Not your typical bot conversation. Smart, hyper-personalized interactions based
on deep contextual insight.
Easily build conversation flows that work for your customers
Intuitive, low-code chatbot builder allows anyone on your team to create workflows with a simple drag-and-drop interface. Impress your customers with perfect bot responses and rich chat functionality.
Functional integrations for complete context
Give your bot all the knowledge it needs to help customers
Your bot instantly finds answers. It makes it easy for your agents too and enables customers to serve themselves.

Bot pulls customer data from your CRM and gets context from prior customer communications and actions.
Integrate your core industry platforms and leverage account specific information to personalize responses.
Predefined intents for Industry Verticals
Enhanced Natural Language Processing
Extensive integration library
Drag-and-drop flow designer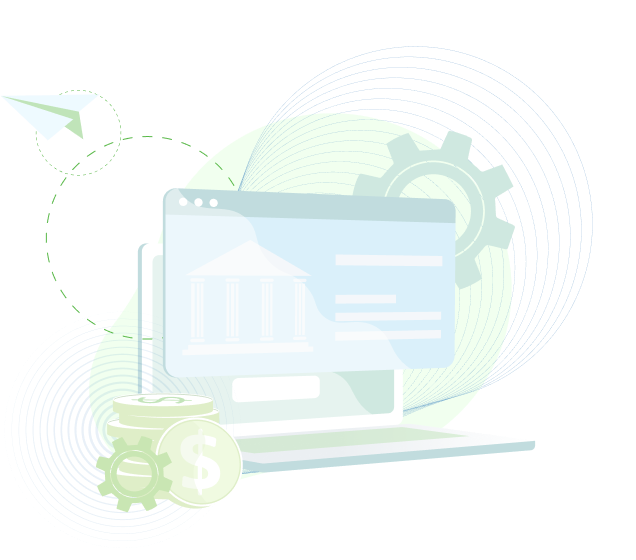 Ready for happier customers?
Schedule a demo today to learn how you can close more sales, retain more customers and get more referrals.