Is your contact center still riddled with high call volumes and inefficient processes? Are your sales rep struggling to understand customer needs and unable to address their concerns in a timely manner? Then it's time for you to switch to an integrated software technology that can fix all contact center bottlenecks from inconsistent customer experience (CX) to inefficient agent performance, business continuity, and dipping revenue graphs.
Telephony has been a crucial aspect of call center communication for many years. But the system is fraught with challenges, from inflexibility in handling calls to limited scalability and difficulty in integrating with other technologies. Thus, the traditional telephony system fails to meet the ever-evolving demands of modern businesses, presenting the need for a more advanced solution.
Another essential tool for contact centers is the CRM which offers a centralized view of customer interactions. But with traditional telephony, it's difficult to access information seamlessly because they cannot be integrated with other systems and lack the ability to exchange data with systems in real-time. Further, accessing and updating customer information in the CRM during a call can be difficult, time-consuming, and prone to errors by agents.
This is where integration comes in.
What is Computer Telephony Integration (CTI)?
A Computer Telephony Integration (CTI) is a connectivity tool that ties your telephony system to the desktop. It eliminates the need for agents to depend on physical phones – enabling them to perform all call functions from their desktops, like (but not necessarily restricted to) answering and disconnecting calls, putting callers on hold, transferring calls, etc. It enables capabilities that are at the very heart of contact center efficiencies, such as advanced automation, enhanced reporting, contextual call routing, and much more.
Types of CTI connectors
1. Omnichannel
The Omnichannel CTI solution integrates multiple communication channels, such as voice calls, chat, email, and social media, into a single unified interface. It enables agents to manage multiple customer interactions simultaneously, regardless of the channel. this solution is typically opted for by organizations handling large interaction volumes and wants to deliver good CX across all such channels.
2. On-premise
CTI solution that runs on the customer's own premises or local network. It requires the hardware and software installations to be done on the customer's own infrastructure, and the customer has to maintain and manage the CTI system. Typically used by large organizations, these systems offer greater control and customization but also require more resources for upgrades and maintenance.
3. Serverless
The Serverless CTI solution operates without dedicated infrastructure or servers. It runs on a cloud-based infrastructure provided by third-party service providers. Being a pay-as-you-go model, the user only has to pay for the actual usage and doesn't have to bother about the underlying infrastructure. It has faster deployment, scalability, and reduced costs when compared to the on-prem solutions. This solution is mainly opted for by small organizations with less complex communication needs.
4. Browser-based
A Browser-based CTI solution allows the integration of telephony and computer systems via a web browser. Users can make and receive calls, send messages, and manage call-related data from the browser itself. This CTI type does not require any additional hardware and software installations.
CTI Integration for Salesforce – How does it Work?
Salesforce is a CRM and a database, but a CTI can ensure that its capabilities are not just limited to this. Integrating Salesforce with CTI merges its functionalities with a third-party app that can improve customer experience(CX) and support delivery.
CTI helps you personalize customer interactions by providing a pop-up screen that displays caller information from the Salesforce dashboard itself. Agents get access to a 360-degree view of customer information in real time, which is quite necessary for building a rapport with customers and delivering personalized services.
Let's understand the functioning of Salesforce CTI with some scenarios:
1. Ensures Better Customer experience (CX)
A banking call center is lacking on its customer service front. As the customer calls in, he has to answer an array of agent questions, even the basic ones like "What's your name?". This leads to customer frustration, especially when the call is routed and the customer has to answer the same questions for all the agents. The increasing frustration of customers has led to higher churn rates as well.
By integrating their Salesforce CRM with a CTI connector, the banking agents can easily access basic customer information like name, phone number, etc., even before they pick up the call. A screen pop-up displays all essential information about the customer, enabling agents to have contextual conversations and thus impress them with their personalized services to ensure long-term loyalty.
2. Inbound and Outbound Call Management
A sales team at a Real Estate company uses a traditional phone system to manage calls. They have to manually look up caller's information in a separate system, such as an excel sheet or a database, every time a call comes in. This is a time-consuming process that also makes it challenging to have a complete record of all customer interactions. For outbound calls, they must manually log into the phone systems and dial out the contacts. Further, they have to keep a record of all customer details in a separate spreadsheet which is tough to manage.
With Salesforce CTI implementation, the sales team can manage both the outbound and inbound calls from the Salesforce platform itself.
⦿ For inbound calls, the CTI connector automatically matches the incoming number to a contact in Salesforce and displays relevant customer information such as name, previous interactions, property interests, etc. This allows agents to have a personalized interaction with the customer.
⦿ For outbound calls, the sales team can conveniently dial out the leads or contacts from within Salesforce, thus eliminating the need to toggle between multiple systems. The integration also enables the sales team to track call notes, update the lead's status, and log the call in the lead activity's history, ensuring they have a holistic record of all interactions along with the potential clients.
3. Multi-channel Support
Suppose a contact center support team primarily handles calls and addresses inquiries via email and phone. Apart from using separate systems to manage email and phone inquiries, it leads to a disjointed and time-consuming support experience both for the agent and the customers.
Now, if the contact center team implements multichannel support with Salesforce CTI, the agents can thus receive and manage inquiries from a number of channels like email, social media, text, and many more, all within a single platform. This will ensure customers can get consistent support across multiple channels, and agents can seamlessly switch across channels, cutting down the time spent on retrieving customer information.
Salesforce CTI Features & Benefits
So, why should you choose to integrate Salesforce with CTI?
Here is a comprehensive list of features and benefits that should encourage you to adopt the same.
⦾ Click-to-call
Agents can call from their desktops with a simple click. This feature saves agents time by converting phone numbers into clickable links, which eliminates the need for manual dialing.
⦾ Screen Pop
As soon as the customer calls in, his information is displayed before the agent via a pop-up detailing his name, contact details, and previous interaction history. This ensures agent to greet the customer in a personalized manner and conveys the message that the customer is cared for.
⦾ Queue Callback
This feature enables the customers to request a callback when the agent is busy. This enables them to drop out of the waiting line and choose to connect with the agent at a convenient later time.
⦾ Intelligent Call Routing
Customers are routed to the right agent who is well-equipped to answer their queries instead of letting the system choose randomly. Rules can be specified to pick an agent from a skilled pool and reroute to available agents.
⦾ Up-to-date Call Reporting
Reliable reports can be created for all incoming and outgoing calls using the rich data stored within the Salesforce system. This helps businesses gain insights into agent performance and tweak their services to boost efficiency.
Choosing a CTI connector for Salesforce
So, how should you choose a suitable connector for your Salesforce CRM? Before selecting a CTI, ensure that it satisfies the following parameters:
⦿ Compatibility with Your Phone System
Ensure that the CTI is compatible with your organization's phone system. This includes compatibility with PBX(Private Branch Exchange) and VoIP(Voice over Internet Protocol). It should be able to seamlessly integrate with your phone system to ensure that all calls can be logged and managed within Salesforce.
⦿ Ease of Use
The CTI connector should have an intuitive, easy-to-use, friendly interface and features relevant to your contact center. For example, if your sales rep frequently transfers calls, then look for a CTI system with a straightforward call transfer process.
⦿ Ease of Setup
It should be easy to set up and configure the CTI. This also includes the ability to integrate with Salesforce quite efficiently and clear support resources. This setup process should be straightforward and not require significant IT intervention.
⦿ Customer Support
The level of support offered by the CTI vendor should also be considered. Good customer support can come in handy when dealing with setup, configuration, or troubleshooting. So always look for a vendor that offers responsive and knowledgeable support and has a sound-track for resolving issues.
⦿ ACD (Automatic Call Distribution) Compatibility
It's essential to choose a CTI that is compatible with the ACD (Cisco, Salesforce, Avaya, Genesys) that your organization uses. Ensure that it can easily integrate with your system and offers features like call prioritization, call queue management, and call routing based on the agent's availability.
Wrap up
In a nutshell, the dynamic contact center market, along with higher customer expectations, requires businesses to evolve with the needs of the clientele. A Salesforce CTI integration tool can enable businesses to communicate effectively with customers in a way that fosters growth. Its good call management capabilities in real-time and access to holistic customer interaction history ensure that agents' workload is reduced and customers are satisfied with accurate information delivered in a timely fashion.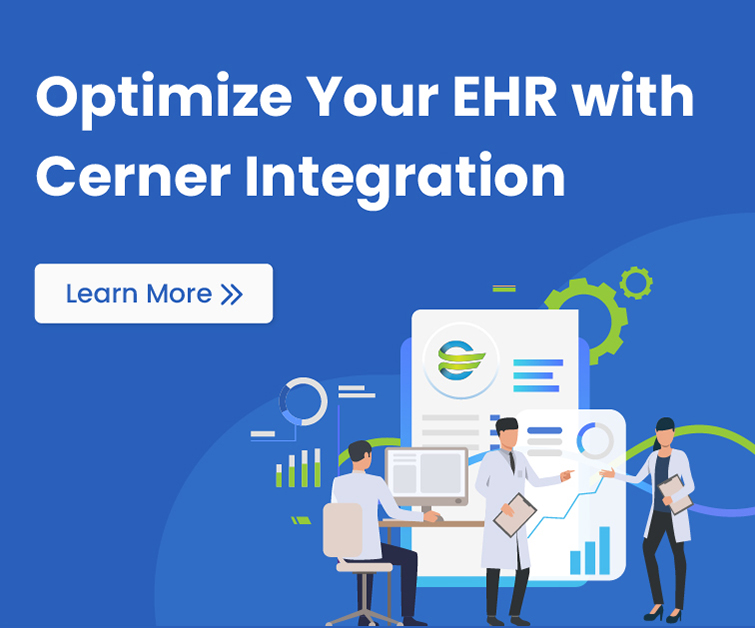 Subscribe to our free newsletter and get blog updates in your inbox