The wait for the Cisco finesse update is finally over with the launch of Finesse 12.0. It comes with enhanced efficiency, scalability and flexibility for the users and promises to offer terrific value to the business. It will greatly improve the User Experience (UX) and help agents in providing an experiential customer experience. Here is a list of some of the key features that have been added/changed in Cisco Finesse 12.0:
Single Pane of Glass Experience
With the release of Finesse 12.0, Cisco has taken a big step forward in its effort to enhance their customer's overall business experience by focusing on cloud, which Cisco terms as "cloud-first, not cloud-only." Cisco as part of their efforts to provide a single pane of glass portal to their customers is consistently working on providing all the assistance to the contact centers that are planning to move or have already moved to the cloud and getting used to it. Cisco is making sure that nothing changes for the agent during the shift from on-premises to the cloud. The ultimate aim of the "cloud-first" model is to provide cloud access to each customer in a way that suits them and their business model.
Intuitive Tools
Cisco Finesse 12.0 comes with more intuitive tools, as compared to its previous versions, and is helping in providing an enhanced user experience. Finesse 11.5 came with a lot of new-age features and benefits; however, it felt and looked a bit outdated and was not exactly a design that one would have expected. As a result, new users or agents had to go through different types of training to get familiar with its features and benefits—it lacked an intuitive nature. Finesse 12.0, has the solution and comes with upgrades offering high intuitive capabilities. Contact center agents can now proactively use the available tools without any training by anticipating the process flow requirements by allowing customer service groups in the organization to handle queries—this helps in saving time and delivering the improved user experience.
Say "Hello" to Chat
The chat feature is not technically an upgrade for Cisco. Agents and supervisors in contact centers are familiar with the chat feature and many have experience of using it. Agents and supervisors found the chat feature to be very beneficial as it provided a seamless agent to agent, and agent to supervisor interaction. However, this feature was removed in Cisco Finesse 11.5, which left many disappointed and wondering what was in store next. Cisco took note of this and has bought back the integrated chat feature in version 12.0. Now supervisors can broadcast important messages to their teams and also have individual one on one conversations with the agent. This allows contact center supervisors and agents to address customer queries with ease while enhancing the contact center productivity, by handling more calls in less time without compromising on the quality.
Improved Omnichannel Experience
Social media plays a very influential part in today's world, most people—especially millennials, are very much active on social media platforms. They tend to spend a considerable amount of their time using Facebook, WhatsApp, and other social media platforms to surf, read, and even express and share their concerns. Cisco, in its constant endeavor to stay updated, is offering NextGen customer support and omnichannel experience for its contact centers. Cisco Finesse 12.0 Unified Agent Desktops will now offer additional channels for agent-customer interaction via Facebook messenger and other social media platforms. It allows agents to connect with the customers instantly through social media platforms and address the customers' concerns in the form and medium of their choice.
The range of updates and new functionalities that Cisco has bought in with Finesse 12.0 will empower contact center professionals in providing their customers with an enriched experience. The latest updates by Cisco are clearly focused on providing exceptional customer and user experience with Cisco Finesse 12.0 unified agent desktop, Supervisor Desktop, etc. It will strengthen contact centers to achieve faster call resolutions and higher scalability of platforms.
Update: NovelVox Agent Desktop becomes the first to pass Cisco Interoperability Verification Testing (IVT) for Cisco Finesse 12.0.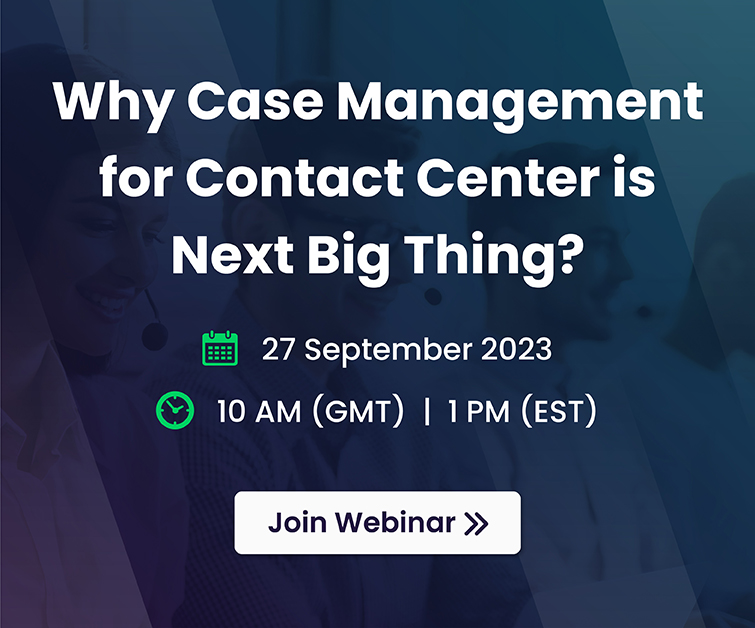 Subscribe to our free newsletter and get blog updates in your inbox