One of the ways to make the most out of HubSpot CRM and objectively improve customer experience is through HubSpot Phone Integration. HubSpot CTI integration helps you connect your telephony system with your CRM, giving you a range of useful features that will benefit your customer experience process significantly.
Here's how it works:
A CTI Connector works as a bridge between your CRM/ITMS and your telephony system, allowing seamless synchronization of customer data, call logs, and other call-related activities between these two systems. This synchronization helps agents access all the relevant information right on their CRM screen so they can lead a more contextual and personalized communication with the customers.
To better understand the process, let's consider an example:
Let us imagine a contact center agent. Let us name him Adam. Adam is a diligent customer service provider. He leaves no stones unturned when it comes to delivering quality customer experience and keeping the customers satisfied. Adam attends at least 50 calls everyday and each call takes him quite some time to understand the context and provide the customers with exactly what they are looking for. Every time Adam receives a call, he toggles through multiple windows while keeping the customer waiting in order to obtain the right data and lead a contextual conversation.
Nevertheless, no matter how hard Adam tries, many of the customers drop the call in between or are just not satisfied with the overall approach. Not to mention, such long calls and screen hopping also leaves Adam drained and unmotivated.
Plug in a HubSpot CTI Connector in this scenario and the entire process is expedited remarkably.
Now, every time Adam receives a call, he automatically gets customer information right on the HubSpot CRM screen. From customer caller ID to their last purchase and the issues they are facing, Adam now has all the right information on his fingertips to lead a more personalized and efficient communication.
Moreover, besides easy access to the right information, Adam also gets a flurry of new features that help him with the overall customer experience.
How Does a HubSpot CTI Connector Work?
A CTI connector works by connecting a CRM/ITSM with a telephony system, bringing the telephony interface right on the agent's computer screen. A CTI connector leverages VoIP to establish a connection between external business applications and office telephony systems. CTI connector brings a complete telephony interface to your HubSpot CRM screen along with a number of other essential features that collectively help agents in setting up contextual communication with the customers.
VoIP helps make and receive calls. The CTI collects data from integrated applications and sends it to the agents' HubSpot screen, enabling faster resolutions.
A CTI connector is responsible for routing and call flow as per the programming done in the call center software. It also identifies and displays relevant customer data from HubSpot to the agents' screen.
Benefits of HubSpot CTI Integration
By integrating your call center telephony system with HubSpot CRM, you can not only improve agent productivity but can also enhance the overall customer experience. Let's see how:
Saves Time and Money
A CTI connector takes away the need for a physical phone. Agents can make and receive calls directly from their computer screens. With a CTI connector, agents get complete call control on their CRM screen, including hold, mute, and transfer. This not only helps save cost but also eases agents' jobs. A CTI connector essentially transforms your computer into a smarter, easier to use telephony system. The streamlined features and intuitive interface helps lead more contextual and personalized calls without agents having to toggle through different windows.
Improved Customer Satisfaction
Continuing on the previous point, a more personalized communication ensures customer satisfaction compared to a context-less call out of the blue. When an agent receives a call from a customer and greets them with their name, the customers feel known and understood. CTI connectors help bring all the relevant customer information to the agents' screen as soon as it detects a call. So, the agents not only know exactly who is calling but they also know what issue they are facing, when was the last time they called, and what purchases have they made.
It goes without saying that having all such information easily accessible helps lead a more satisfying customer experience.
Improved Agent Performance
A CTI connector helps empower agents. When your agents have all the information they need right at their fingertips, they are more likely to lead a confident and efficient customer service. A CTI connector not only helps bring all the important information to the agents, it also sets up a context for every call. And with context in play, agents understand where the customers are coming from and can empathize with them. All of this translates into more efficient, understanding, and productive agents.
Key Features and Functionalities You Should Look for in a HubSpot CTI Connector
Not all CTI connectors are made the same. In order to find the right fit for your particular needs, you must evaluate them on the basis of the features they offer. Here are some of the key features and functionalities to look for in a CTI connector:
ScreenPop
ScreenPop is one of the most important features of a CTI connector. ScreenPop is the automatic display of relevant customer information sourced from HubSpot CRM. The ScreenPop feature triggers as soon as the agent makes or receives a call. It allows the agents to access all the relevant information without having to toggle between different windows.
The CTI connector recognizes the customer information according to their contact number or any other unique identifier as per the configuration and correspondingly draws out the relevant information. Usually, a CTI connector brings out the caller's information, including call or chat history, the ticket number, the last agent they talked to, and the status of their complaints.
Click to Dial
The Click to Dial feature helps eliminate a lot of repetitive and mundane tasks for agents, allowing them to focus on call quality rather than struggling with manually dialing phone numbers. For example, let's imagine you have a list of 100 leads that you need agents to reach out to. Without a CTI with automatic dialing, your agents will individually dial in each number on the leads list and this will take hours of their time.
With Click to Dial, agents can simply create a campaign list inside the HubSpot CRM and execute the call seamlessly with the help of automation.
Call Logging
Another important feature that you must look out for in your CTI connector is call logging. With call logging, you get the ability to record all inbound and outbound calls in call history. This automatic record keeping of all calls helps save agents' time in keeping track of the conversations.
Supervisor Capabilities
A good CTI connector gives you the ability to watch over and supervise inbound and outbound calls. Some of the supervisor capabilities of a CTI connector include listening in on the call silently, barging in when necessary, and conspicuously guiding the agent to lead an effective communication.
With supervisor capabilities, you can monitor calls and intrude when necessary.
Productivity Add-ons
Many advanced CTI connectors come with a flurry of productivity amplifying features helping your agents stay up-to-date and sharp. Productivity add-ons could include a range of features such as access to knowledge base, ability to create tickets, personalized agent dashboard and more. Depending on your particular needs and the industry you operate in, you can check out for some of these productivity add-on features and choose the ones that work best for you.
Smart CTI Connector: The Ultimate HubSpot Phone Integration
In conclusion, the Smart CTI connector for HubSpot by NovelVox stands as a comprehensive and indispensable tool for businesses seeking to enhance their customer interactions and streamline their operations. With its robust set of features including ScreenPop, Click to Dial, third-party integrations, and workflow automation, the Smart CTI connector offers a seamless and efficient way to manage customer interactions. Its compatibility with HubSpot CRM further amplifies its value, allowing businesses to fully leverage the capabilities of HubSpot CRM while benefiting from the enhanced functionalities provided by the Smart CTI connector.
By bridging the gap between communication and HubSpot CRM, NovelVox has created a solution that not only improves efficiency but also elevates the overall customer experience.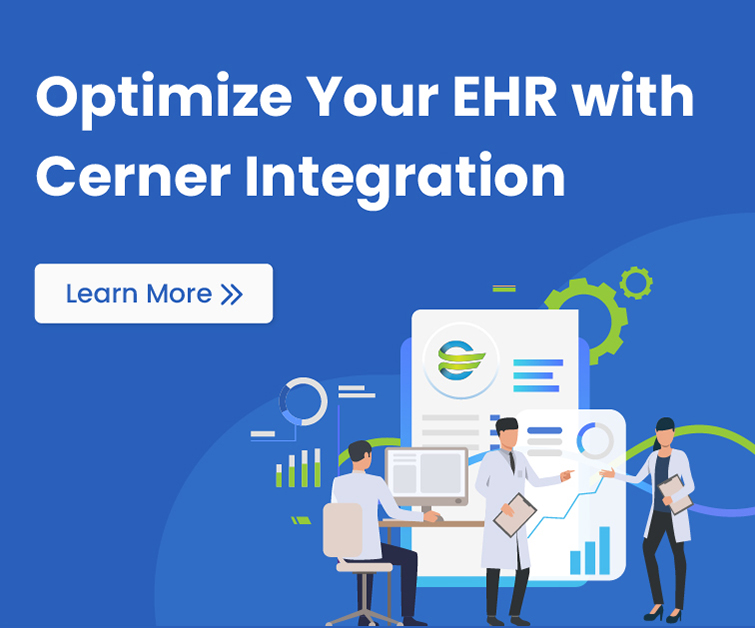 Subscribe to our free newsletter and get blog updates in your inbox